 Android Overtakes Apple To Become The Most Used OS In The UK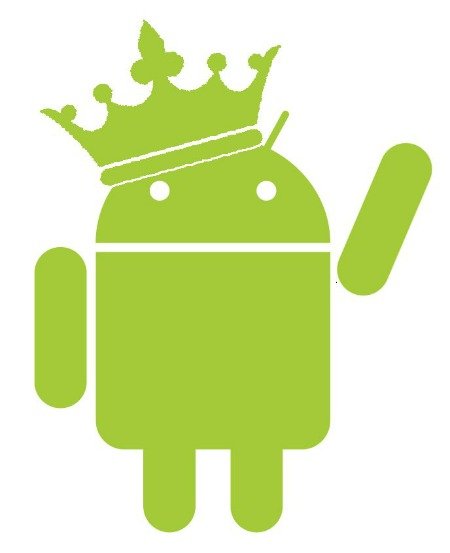 (picture from Fonearena)
Scratch another mark on the wall for Android, as it appears that Andy has officially overtaken Apple to become the most used smartphone OS in the UK. I personally didn't think this day would come quickly in the UK, as most of my British friends use iPhones and Blackberrys, but it seems it's finally come.
According to Kantar Worldpanel's market research statistics, Android currently has a 36.9% share of smartphones used by UK consumers. The latest survey covers the 4 weeks leading up to January 2012, and puts Android ahead of iPhone market share which is currently at 28.5%. The company conducting the research doesn't split out brands, but it's most likely that Apple is the most used brand, with Samsung HTC, LG, and Motorola as the top used Android devices.
Meanwhile, RIM is holding on to just over 15% market share, and 6% is split between multiple platforms. Microsoft's Windows Phone grew from just 0.4% to 2.2, and is forcasted to make a significant jump in sales in 2012.
One year ago at this time, Android had captured around 21% of the UK smartphone market, showing significant growth for Google's platform. The company also performed additional research in other markets, with results showing the following:
• Android dominated sales in every country except the US, where Apple led.
• Android's sales share was highest in Spain, where it had 65.8% of sales.
• Android's sales share was lowest in France, at 42.3%.
• Symbian's sales market share is highest in Italy, at 19.2%, though that is substantially down from 46.8% a year ago.
• Apple's sales share is lowest in Spain, where it had just 9.2% of the market – the same as a year ago. Symbian previously dominated with 65.3% of sales; now it is the second, with 13.2%, but far behind Android.
• RIM's sales share is highest in the UK, at 15.5%, and lowest in Australia, at 0.7% – down there from just 3.7% a year ago.
While Android is already set to have another explosive year in sales, they will need to stay on their toes in their patent battles with Apple, along with the ever growing threat from Microsoft. But it's always nice to see that our little green Andy is being welcome with open arms all over the world.