Sony: What Were You Thinking When Pricing Your Android Walkman???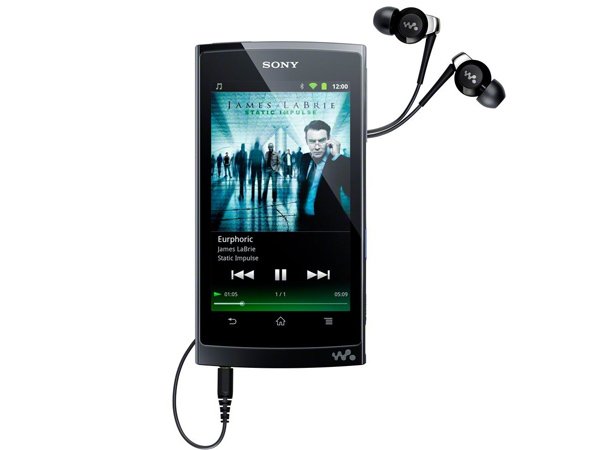 I used to be a huge fan of MP3/media players, until I got an Android phone that is. Since then, I much prefer having my music/media player combined with my phone. I just find it more practical. But not everyone feels that way, and many people like to keep their phone and media device seperate. If you happen to be one of those people who aren't using an iPod and wish to have Android powering your favorite media player, you might be interested to know that Sony released their first dual core Android powered Walkman a few weeks ago. While the Wallkman brand certainly has a history of living up to its name in terms of quality, I have to honestly ask myself what the hell Sony was thinking when they set the pricing on this device...
The Walkman was announced this year at CES, and goes by the name of the NWZ-Z1050. The player currently runs Androiid 2.3 (Gingerbread), packs a dual core Tegra 2 processor, a 4.3 inch 800 x 480 pixel display (WVGA), and an S-Master MX digital amplifier, which is known for delivering less noise and distortion than previous versions. Not bad specs right? But don't go out and buy one of these just yet....
While I'm not a fan of them, I can understand how these could be a big deal IF Sony hadn't A. priced them so high, and B. if they hadn't left out a vital piece of hardware that the iPod Touch has: a camera. The Walkman is currently on Amazon for 279.99 for the 16GB model. Now considering you can buy a 32GB iPod Touch for less than that price, Sony is most likely gonna have a tough time moving these. Also, the iPod Touch can take beautiful photos (in good light..in low light not so great) and record HD video, and I was SHOCKED to see that the new Sony Walkman doesn't even have a camera! Sorry Sony, but that's a pretty big fail on your part if you're looking to be competitive.
And Apple isn't the only problem. Samsung also released dual core Android powered media players as well that also happen to be less than the Sony option. Perhaps Sony thought that the Walkman branding and reputation would pull in sales? I'm sorry Sony, but times have changed.
Despite the fact that the device has pretty good customer reviews, if you wanted to have a REAL shot at taking some iPod sales, you MUST price it cheaper than the iPod Touch, especially if you aren't even going to include a camera. The camera on the device is a unique selling point to many people looking to purchase a media device, and I just wish Sony had been a bit smarter on the pricing with these. Why is it that Android OEMs don't seem to get this point? Samsung learned the hard way with overpricing their tablets so much higher than the iPad. Some OEMs just seem to never learn. I mean damn...you couldn't even ship it with ICS?
Anyone out there who have used on of these? If yes, what did you think of it?
Let us know in the comments below!
Picture credits: Cnet Asia