The AndroidPIT video highlights of 2013! As the year comes to an end, we are looking back at 2013 and more specifically at our own YouTube channel. Were you aware that AndroidPIT.com has a channel full of hardware reviews and comparisons, interviews, spoofs, homemade zombie movies and more? Here are our AndroidPIT video highlights from 2013.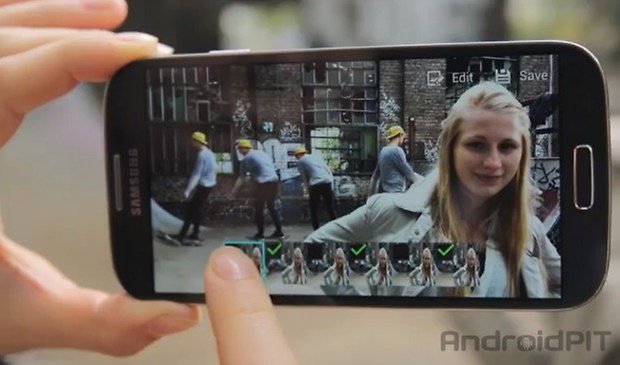 8 reasons why bosses should use the QX10
Do you know if you are being watched? We created a funny spoof with a new gadget from Sony, the QX10, which is an attachable lens that you can clip on to every smartphone or used detached like we did in the movie (using your smartphone as a viewfinder up to 30 feet away). Editor Loie plays a very evil boss who at the end, threatens her workers with a hammer, but they are being bad, so what do you expect!
Testing the Galaxy S4 camera modes in real life
Here we tested out the Galaxy S4 features in real life with our very lovely model Rosie at a famous club in Berlin called Cassiopeia.
​
What's better, the iPhone 5 or the Galaxy S4?
Here we compared the iPhone 5 to the Galaxy S4: see what Samsung and Apple fanboys had to say!
Do people on the streets of Berlin like the Galaxy S4 or the Galaxy S4 mini?
We did a hands-on review of the Galaxy S4 mini and then took it to the streets of Berlin (Alexander Platz to be exact), where we asked folks what they thought of the two devices and which ones they would buy!
Zombie vs Android: our Halloween Special
For Halloween this year, we took our first ever stab at a zombie video and it actually turned out great! It stars our little Android Editor who falls asleep after playing too much Dead Trigger 2 and walks up to the ''sleeping'' staff of AndroidPIT. After a short trip to the men's room, the little Android stumbles into a room full of you-know-what! Dum dum duuuuum!
These are more ''creative'' videos, but we have a ton of hands-on reviews, comparisons, app tips and more! Make sure you check out the cool videos we plan on making in 2014!