AndroidPIT 3.0 – the road ahead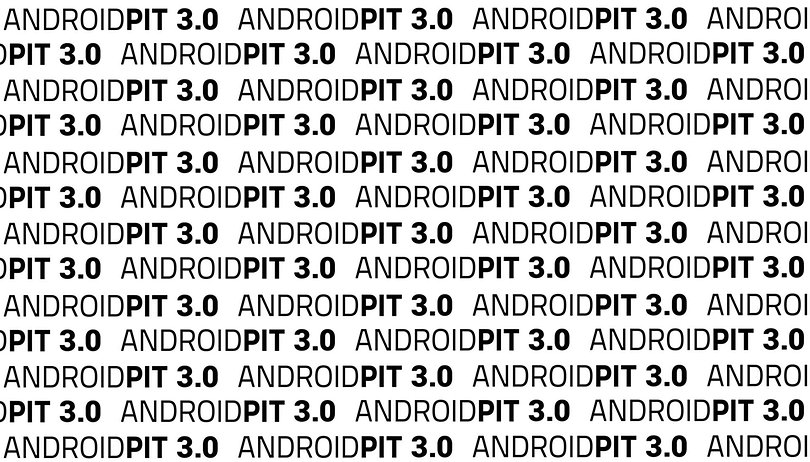 It has been three weeks since I announced my return to AndroidPIT. Even though I haven't written any new articles until now, a lot has been happening here. We thought you might be interested to know what we're working on – and what you can expect from AndroidPIT in the future.
AndroidPIT has experienced significant growth in recent years. Each month, around 23 million people visit our websites. We are among the most-visited technology websites worldwide.
The industry has changed a great deal in recent years. Where there were once many tech blogs, today only a few remain. Besides these, everything is now firmly in the hands of large, established publishing houses or advertisers. Not without self-confidence and pride, we can say that we sit alongside these same companies as one of the last remaining major tech sites.
Focus on quality – with global editorial
We've faced challenges to maintain quality standards in recent years. We will change that. To achieve this across all our sites, we're conducting an experiment:
Until now, our editors had been part of country teams fixed according to various languages. Our German editors worked on the German site, English-language editors on the .com domain, and so on.
The downside: each country had to 'cook its own soup' and decide how to get good content on its site; a challenge, considering that you can't find Android experts of various mother tongues easily. Often, editors would choose to translate content from other AndroidPIT sites. This was, and still is, a challenge. How should you go about translating text from Portuguese? Sure, tools like Google Translate can help. But, all too often, context is lost or inaccuracies appear.
The idea of a global editorial team is intended to counteract this problem. Instead of having to find experts for each country, our editors now work in newly created teams. One team creates content to acquire new readers. Another specializes in content for our regular readers – and for those who want to be. A third team concentrates on news. With a focus on content in a specific area, each group can better concentrate on quality while learning from one another.
The major challenge is, and remains, content supply for the local domains. That is what our 'Curation team' will look after. This team's task is to request article translations or adaptations and to schedule content plans.
The effectiveness of writing and distributing our content remains a major challenge
As previously mentioned, it's an experiment, one that we're pursuing with great vigor, confidence and positivity. It's necessary to produce more than 200 items per week to monitor and ensure effective and efficient distribution… Granted: it doesn't yet run perfectly. But the fact is: we at AndroidPIT will do everything we can to offer you the best content regarding Android and relevant accessories. This is a promise our editorial team will keep.
Not only do our editors carry their share of contributions to these changes, but all our other teams are working hard with them. For example, our product team has set its focus on new community products and on our websites. For fans of our app: we have decided to pause our work on it in order to offer the entire AndroidPIT community new products – and to also say goodbye to the same old things that you're (probably) not missing. The Wiki, for example. Or app profiles.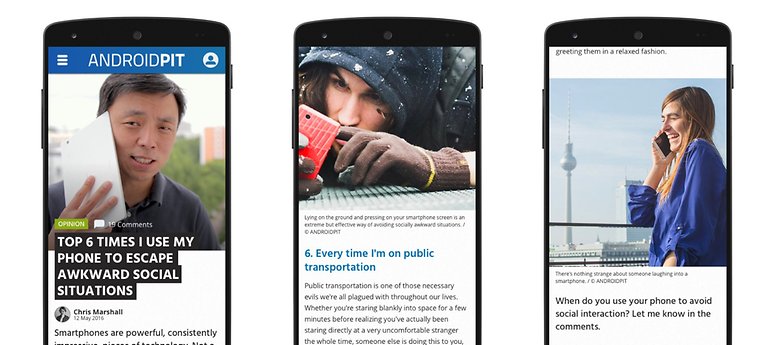 New products on the topic of community
The concentrated use of resources should benefit our now almost 6 million registered users. Before misunderstandings arise: of course, not all of these users are active. As with all services like this, there are quite a number of people who have registered at AndroidPIT but who are no longer really active. Our product team has been working for months to develop new products to encourage new and old AndroidPIT members to participate in this great community.
In addition to a fresher design for our product pages and homepage, this year there are also 'modules' in our articles that allow you to interactively discuss ideas and themes. Please do not think of these as our comments section: we want to take this a few steps further.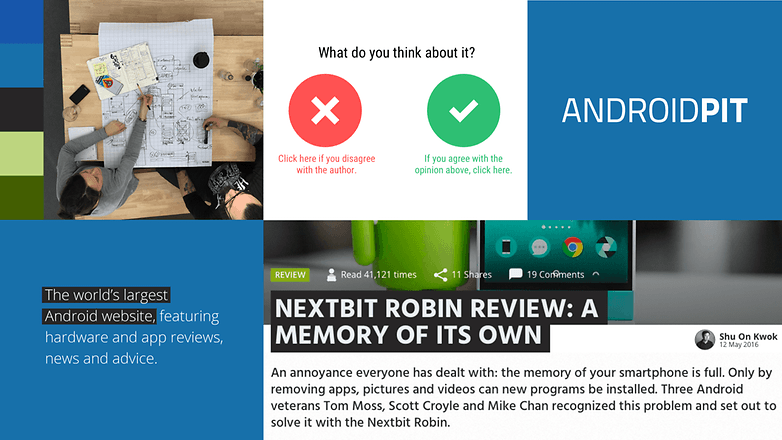 Why all of this?
AndroidPIT has always been known for its strong community. We owe a lot to it, and we want it to feel like that – a real community – again. This year we are not only investing in higher quality content, but also in new staff members who will ensure that our forums and comment sections fit the tone we are looking to foster.
It's not only good and exciting products that are important for quality. It also depends on what you have to say. And, of course, how you say it. AndroidPIT should be a place for friendly exchanges, a place for a community where each individual opinion – your opinion – counts. It's important to have a variety of thoughts and ideas. That is ultimately what makes a community, and the exchanges within it, so exciting.
2016 is an exciting year with many changes for us. We will do everything we can to be your favorite technology site.
That's a promise.