 AndroidPIT: Why Do We Write About Apple?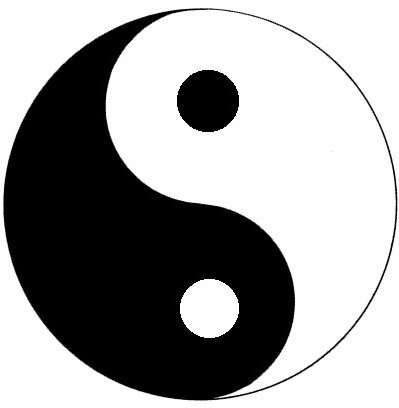 (picture from mor.phe.us)
Yesterday I was having a look at our German website and some of the comments written in response to an article my colleague Fabien wrote about the iPad being banned in China for trademark infringement. Lots of the comments were from people who were happy about it, and lots came from people who think that the patent wars are getting out of control. But then I noticed that there were a couple of comments from people asking things like "what does this have to do with Android?" and "why are Androidpit and their Android fanboys always dogging Apple?". These comments actually somehow bothered me, as we are certainly not "anti Apple" or only writing about Apple here at Androidpit. But NOT writing about them simply makes no sense, and here's why...
Android and Apple are like Yin and Yang..like Neo and Agent Smith...like ham and burger....(ok I'll stop)...The point is, one can't exist without the other. They are constantly evolving systems that give and take from each other, and the fact of the matter is, that Apple and Android have a big influence on each others existence. It seems really self explanatory if you really think about it, but let me illustrate my point.
If something HUGE in the mobile world happens, like say the iPad getting banned in China, wondering what this has to do with Android makes little sense, as it has EVERYTHING to do with Android. China, in this case, is the largest internet using market in the world, and people there LOVE Apple products. Let's just say hypothetically and for explanation purposes that oh....20% of people using tablets are using the iPad. And then, in an instant (as reported yesterday) POOF...no more iPad. It's removed from every store shelf, and any store carrying it has to pay a massive fine. Now here it comes...what do Chinese consumers do at that point, as THEY are the ones who are actually being punished? Maybe many of them had been considering purchasing tablets, and were very close to making a purchase. Naturally, they start to consider their options, and in this case, Android would be that option.
Now your gonna have a percentage of people who are going to stay brand loyal for as long as they can...but what if Apple refuses to pay the money to use the trademark, and that ban lasts months and months and months? Consumers who REALLY want a tablet will start to consider other options, and then what happens? All of a sudden, that Samsung Galaxy 10.1 Tab starts looking more and more awesome. The Chinese become more aware of what makes Android unique, and all of a sudden, they start buying them. China is such a big market in terms of internet users, and when something like this happen, it can significantly boost Android marketshare, reputation, and public awareness, which very much "has to do with Android".
Another big reason that we follow what Apple is doing is that Apple is currently doing it's best to pull Android apart from the seams, in court, and on the showroom floor with their hardware. When they make moves now, it's a strategic game of chess. When they create iPhones and iPads, they are now forced to do it while thinking about how to make it superior to the newest Android offerings. They, like us, are very aware of what Android does, and vice versa.
Apple are also huge innovators. When they release products, they create excitement. iPhones and iPads simply cannot be ignored by ANYONE who produces mobile phones and tablets...period. We also know that when they release new products, that competitive Android products are just around the corner, and THAT'S what called healthy competition. Not copying, but innovating.
I personally enjoy using Android products, although admittedly, I really liked my old iPhone 4 and my Macbook Pro. They just worked, and the user experience they create are always a hit with the public. When big news happens in the world of Apple, it should come to no surprise that you might see an article about it here, as recently, almost all big news from Apple has an effect on Android, and vice versa. To post an article about the iPad getting banned certainly isn't anti Apple, and I can assure you that you will NEVER even come close to seeing the bulk of our content being written about Apple topics that have NOTHING to do with Android. But I can also assure you that Apple are movers and shakers, and when they move, Android shakes. When Google and Android move, Apple shakes, and that's just the buisness.
I hate seeing that Apple gets Samsung products banned...and at the same time I hate seeing iPhones and iPads get banned in Germany. Great products that people spent time and money on that nobody is now allowed to buy. But the reason I will always have a huge respect for Apple is that they help to provide consumers with something huge, and that's choice. There is more than enough room for Apple and Android to coexist, and if they can share the mobile world, I think it's more than fair that we report on when they make big moves (most are directly related to Android anyway, if not all).
Remember...your shiny Samsung Galaxy S2 or your iPhone 4S would still look like a Blackberry if it weren't for Steve Jobs, and you can better believe that even though we love Android, we know what big a part Apple has played in triggering such innovative minds and products.