AndroidPIT app v2.2 released: the Community Edition
Good things come to those who wait. This old adage also applies to version 2.2 of our AndroidPIT app, which, after a long period of development, is finally seeing the light of day. Version 2.2 brings many improvements, including many features specifically requested by our community.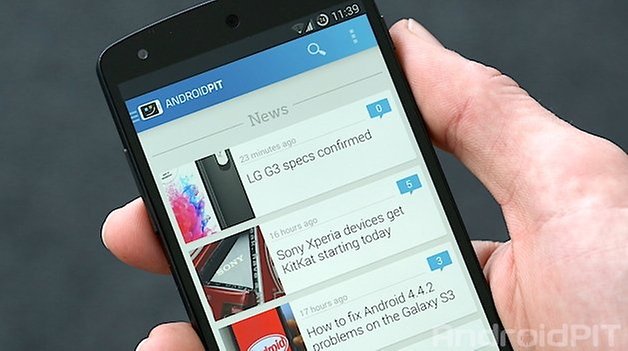 The last major update of our app appeared in early February, but since then we've been working hard on the current release. Many requests from the community have been implemented, for example, to set the preferred default home page in the app, one of the most requested features.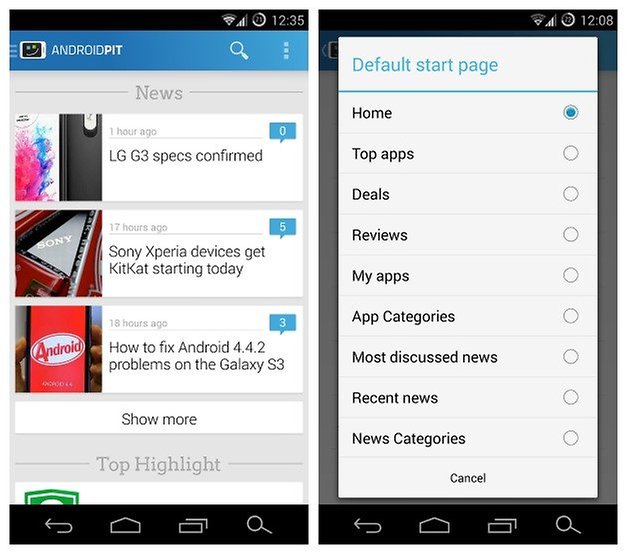 Another important function that version 2.2 receives is login via Facebook. Many of our users use Facebook to sign up with us and to log into the website, but until now they couldn't log into the app with the same credentials. This was, of course, very annoying but we're pleased to announce the latest update now adds Facebook login.
Here's the complete list of changes :
Data Sync is now managed by Android, which means that a new Permission is required
Facebook login
Nested comments
Thumbs up/down, editing of comments
Start screen of the app can be set
New design for the reviews
Number of views are shown in the forums overviews
Quotes in the forum now with Markdown
More information while browsing the forum categories
Pull-to-Refresh throughout the app
As you can see, we have included a lot of new functions in this release. The length of this list unfortunately meant that we missed our projected release date. But we've learned a lesson: in the future, we will try to implement fewer features per release, so we can update more often and bring new features online as quickly as possible.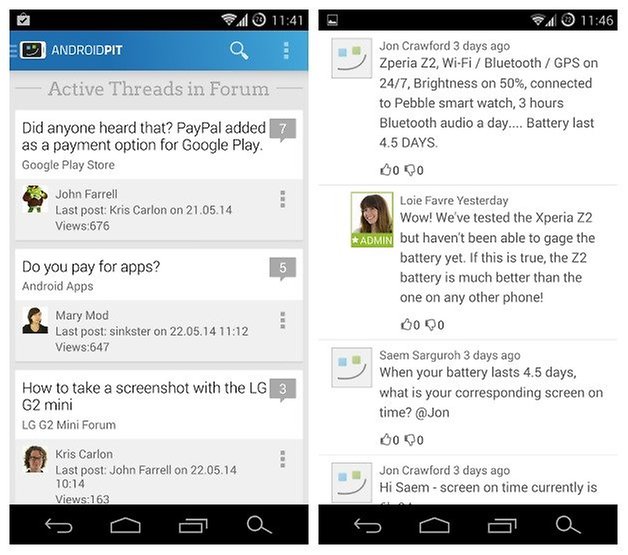 What's next?
When is the dark theme coming?

The answer is "soon." We can not give you an exact time frame unfortunately, but rest assured it is already in development. One of the main reasons why it has not yet been published, among other things, is the menu of the app, which will be reviewed in the next update and redesigned. To avoid the necessity of adjusting the Dark UI twice (current menu/new menu), we decided to push back the release a little to complete the new menu in tandem with the Dark UI.

When is the next update?

You will definitely not have to wait as long for the next update! The intervals between future updates will be shorter because we will focus on publishing more frequent updates with fewer features, rather than making you wait until everything is done.






When will I receive the update?
It has been uploaded already and will automatically update via the Google Play Store. But, as always, it takes a little while for updates to filter out to everyone, so be patient, it is on its way! If you don't already have the app, you can install it below.
AndroidPIT: Apps, News, Forum

So tell us your thoughts on the new app features and share your requests with us too!
Readers' favorite comments