AndroidPIT.com pops its cherry!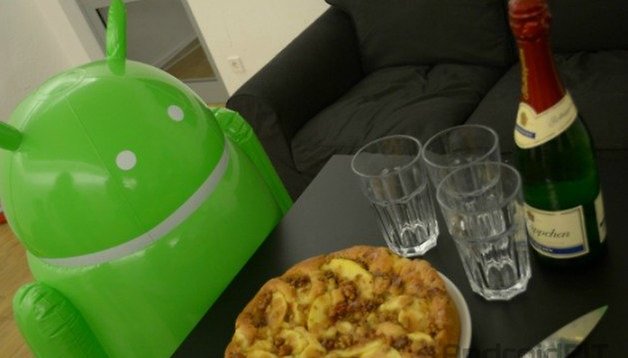 We're having a bit of a Sally-Field-at-the-Oscars-in-1985 moment right now. In case you weren't even born then and haven't Googled it already, she famously exclaimed during her acceptance speech: ''You like me! Right now! You really like me!'' And so it seems you guys like us too. Last week we hit 20,000 likes on Facebook and are already over 21,000 (so go like us for our 21st if you haven't done so already), and today we hit 5,000 followers on Twitter and are edging closer to 15,000 +1's on Google+.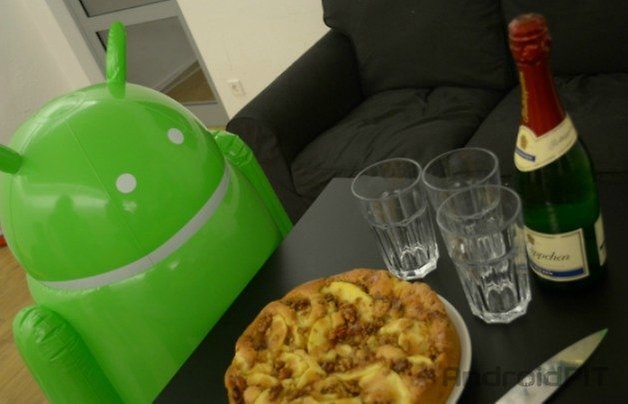 We were going to get a cake last week, but we are so busy filling your screens with all the best Android news and reviews that we simply didn't have the time. But this week we were able to spare a few minutes to pop some bubbly and eat some cake, a celebration for which we have you to thank. In the meantime, if you can't get enough of AndroidPIT social, here's how to follow us every which way: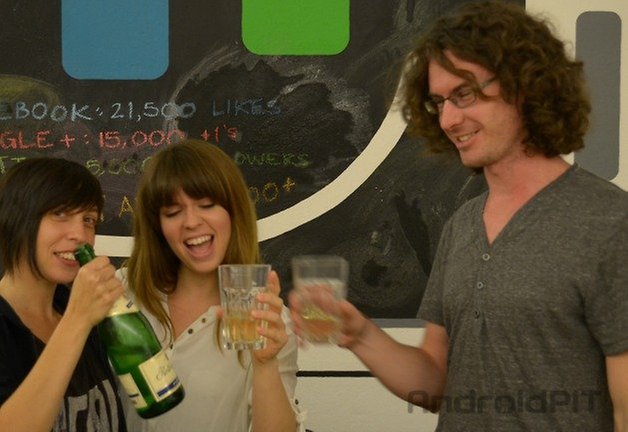 And if you don't already have our shiny new AndroidPIT app on your smartphone, you should get it now too!
You can reach us on many social networks too, all of which serve a different purpose: G+ is a tad more technical, while Facebook keeps you entertained and laughing. Twitter is where we post the latest hot topics and of course, YouTube is where you will find all of our awesome hardware hands-on tests and funny videos.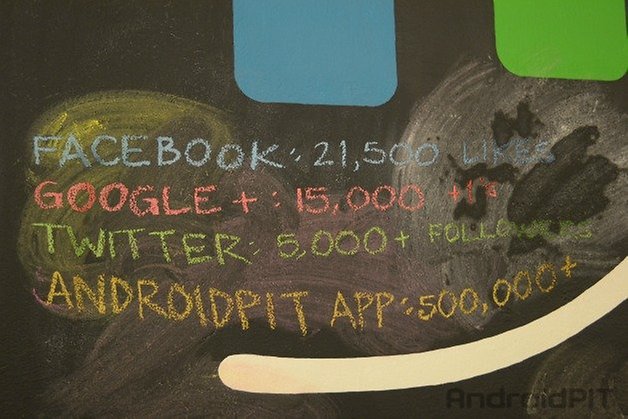 If you're simply obsessed with one particular editor and what they like to share, here's our personal Google+ pages so you can add us to your circles and spread whatever we find interesting in the blogosphere:
And of course, we can't forget about Mary, our SEO. Without her, we wouldn't be where we are at now!
Once again, thank you to all of our readers and followers for your support! We really appreciate it!