Save almost 50% on this 10000 mAh battery pack from ZeroLemon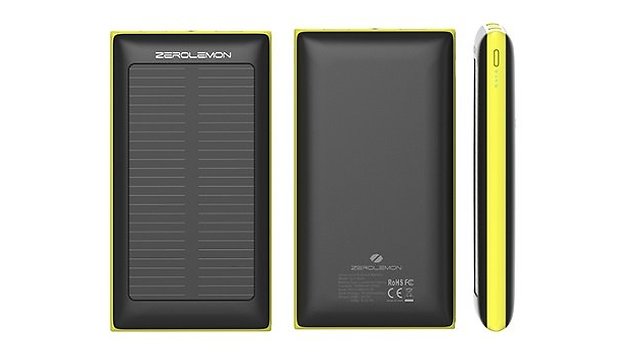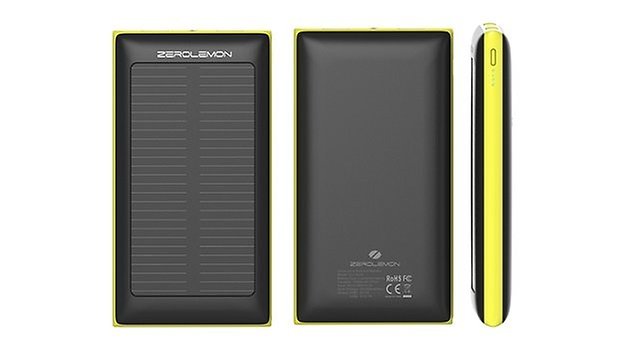 Power up your gadgets in the most unexpected places with the extremely compact SolarJuice battery pack. SolarJuice charges up at home like your average battery pack, but also lets you add extra juice on-the-go using its built-in solar panel—so you'll never be left unplugged from the digital world.
Make sure your Android smartphone or tablet never runs out of battery while you're out and about with the ZeroLemon SolarJuice.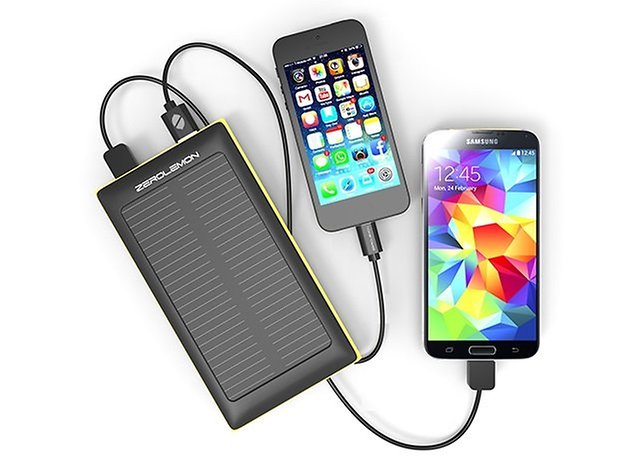 The RRP for the ZeroLemon SolarJuice battery pack stands at 50 USD, but buy within the next five days and pay only 26 dollars - that's a 46 percent saving.
Features:
Simultaneously charges three devices at once
Rain-resistant, shockproof and environmentally friendly
Anti-explosion, lightweight, compact and reliable
Includes a top grade-A cell, built-in 10000 mAh lithium polymer battery
Comprised of 3 total outputs: 2A fast-charging for mobile devices + 1A charging for smartphones
Allows casual solar charging via a powerful 1.2W monocrystalline solar panel
Boasts an ultra-long battery life; recharge the SolarJuice 1000+ times
Use in the dark with built-in LED flashlight
Specs:
Battery capacity: 10000 mAh
Dimension: 5.75"L × 3.12" W × 0.74"H
Note: do not use in over-heated places; may cause battery to swell
Includes:
10000 mAh Battery Pack
Micro-USB charging cable
Instruction card w/ 180-day ZeroLemon Guarantee
Delivery:
Free shipping
Ships to: Continental US only
Shipping lead time: 3-4 weeks
Don't miss out on this fantastic offer, head here to get 47 percent off the ZeroLemon SolarJuice 10000mAh Battery. Let us know in the comments below what other great deals you'd like to see grace the AndroidPIT store.