AndroidPIT Has 2 Million Members! Thank you! Break out the champagne! Unless you don't like champagne, then you should probably break out some other liquor.
Just what are we celebrating exactly? AndroidPIT now has 2 million members! Whoo hoo!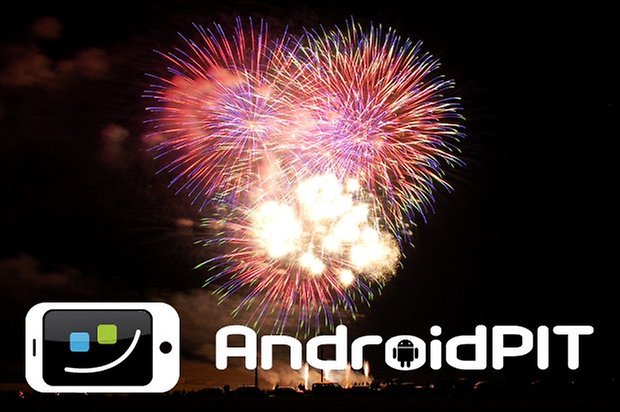 This is a tremendous feat, especially when you consider that in April of this year we just hit the one million members mark! Only seven months later, we've now surpassed two million members, and who do we have to thank for it? You guys!
Thank you very much for all that you do AndroidPIT community, you make what we do worthwhile!
AndroidPIT was founded in 2009, when the first blog posts went online, which means it's been trucking along for more than three years now. No one knew then, that we'd reach this milestone.
Even the AndroidPIT admin community has grown considerably: Our team now includes approximately 50 members who are located all over the world. AndroidPIT now has sites in many different languages including German, English, Spanish, Russian, Portuguese, French, Turkish and Italian!
In May, 2009, we were just celebrating 400 active members and about two weeks later we reached 500 members. It's shocking to think that we're now celebrating two million!
Two million! Wow!
It's an incredible milestone, but it also serves as an excellent motivator! We still have a long way to go, and we have plenty of future goals set! For example, we're planning a brand new app behind the scenes among other things. Oh, and those other things, will be revealed in the future so stay tuned!
Again, thank you for everything you do AndroidPIT community, this milestone would have never been possible if it weren't for your active participation on the blogs and in the forums.
Now raise that glass of champagne, or liquor, and let's toast to many more years of success!