Deal: get a 1TB Wi-Fi hard drive and 10TB of cloud storage for 79 percent off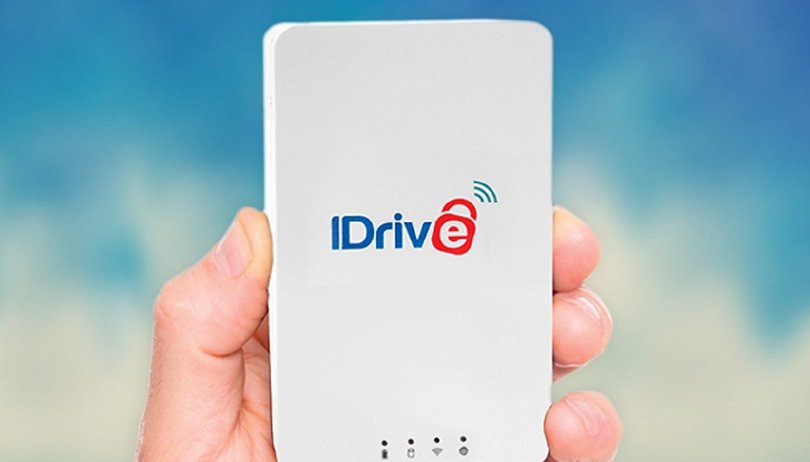 Get a lifetime of wireless local storage, and a year of ultra-secure cloud storage, with this amazing deal from the AndroidPIT Store. The IDrive storage bundle is 97 USD for the next two days only, saving you 79 percent on the regular price.
Back up your files quickly and wirelessly with this awesome 1 TB hard drive.
A Wi-Fi enabled, fully secure local storage hard drive to backup and quickly access up to 1TB of data across all your devices
Solves the main issue with online backup, slowness, with extremely fast backup
Back up mobile devices directly to the wireless drive (not possible with your average external hard drive)
Back up or restore large amounts of data within minutes
Selectively back up and restore files/folders
Data encrypted with 256-bit AES encryption to protect data in the case of theft
Cross-platform compatible – backs up all of your PC, Mac, iOS and Android devices
Micro USB 3.0 port option for even faster data transfers
Wirelessly back up photos, videos, and more from anywhere in your home or office

Secure all your data in one easy to access location with a one-year subscritpion to IDrive Pro Personal 10 TB cloud backup.
one-year subscription of military-grade cloud-based backup (10 TB) for all existing and future data needs
Access your data from anywhere you have an Internet connection
Back up and sync massive amounts (10 TB) of data from unlimited devices: iPhone, iPad, Android, Mac, Windows
Safely back up photos, videos, documents, contacts and more
Secure 256-bit AES encryption with optional private key
Free IDrive Express seed backup to speed up your first upload
Facebook and Instagram backup
This amazing offer ends tomorrow. Head here to buy the IDrive wireless 1 TB hard drive and cloud backup bundle now, and don't forget to check out our other AndroidPIT deals over at the store page.