AndroidPIT just got easier to use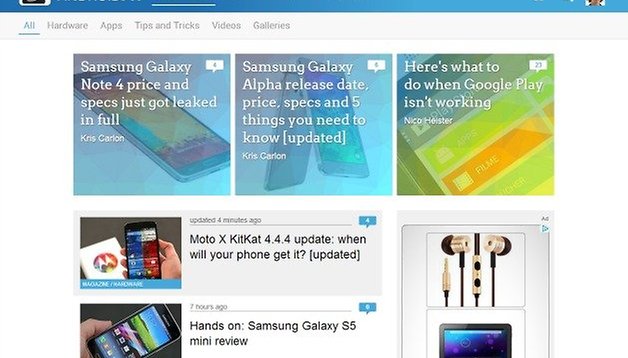 If you've taken a look at the site in the last few hours you may have noticed a few changes to our navigation and feature articles at the top of the page. AndroidPIT's web interface has been given a cleaner and fresher look with simpler and more intuitive navigation to help you find the content you want, fast.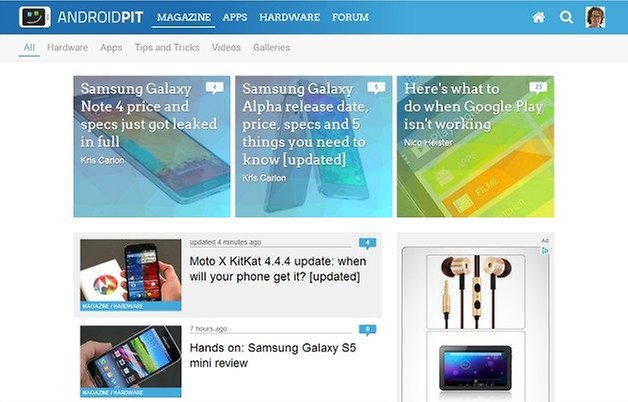 Now we have a simple navigation banner featuring our major sections across the top of the page, with our hottest articles featured just below. Each section has its own unique sub-sections, which automatically appear underneath the main banner as you navigate through the categories. If you're looking for specific hardware reviews, app news, videos or tips and tricks you'll be able to find them in a snap. If you're a power user then you can also log in to enable even more options with our Power Bar.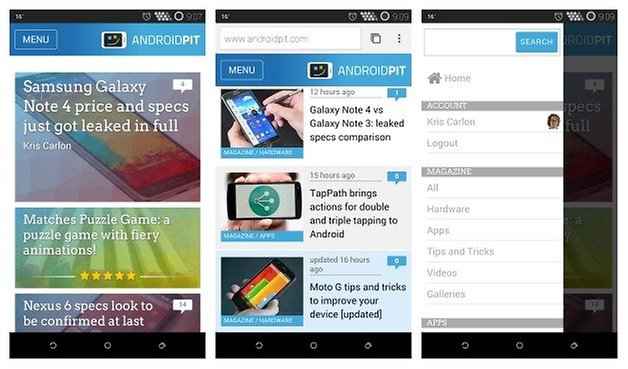 The mobile version of the site is now more consistent with our new app design too, with auto-hiding navigation bars to increase your screen real estate so you can see more of the news, reviews and apps you want to read about. On the mobile site, simply tap the Menu button to bring out the mobile version of the app's swipeable navigation drawer for quick navigation to the section you're after. Everything we've done has been based on user feedback with usability and simplicity in mind.
Let us know what you think of the new design!