 AndroidPIT's WTF App Of The Week!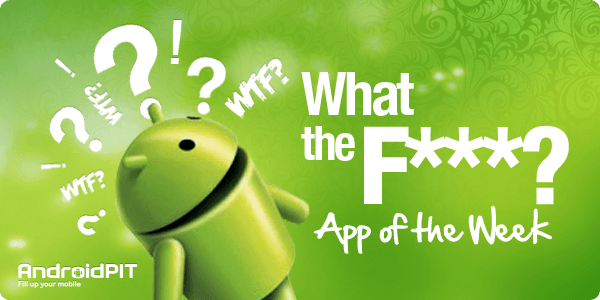 That's right. It's time for another AndroidPIT App of the Week! Our apologies for slacking on WTF apps after Google I/O ended, but now we're back and ready to bring even more WTF than ever before! Let's face the facts: to purposely annoy someone with an ear wrenching sound can be pretty funny in a sick, twisted, demented kind of way. Combine that excruciating sound with an Android app and an on/off button, and you've got yourself a devilishly fun WTF app, which is exactly what "Mosquito Sound (Ultra Sound)" is.
The purpose of the app is simple: to annoy the **ck out of people, and this is one app that really gets the job done. The app basically mimics the sound of a mosquito, which can only be heard by certain people (depending on age, hearing, ect) at certain frequencies. But the makers of this app didn't let anything stop their mission to seriously annoy the world, and give you the option to adjust the frequency of the app between 9 and 20 kHz to ensure that everyone in the room can get a dose of this extremely high pitched buzz that emanates from your phone. Trust me guys...you have to try this out to see how annoyingly fun it actually is.
Here are some screenshots of the app: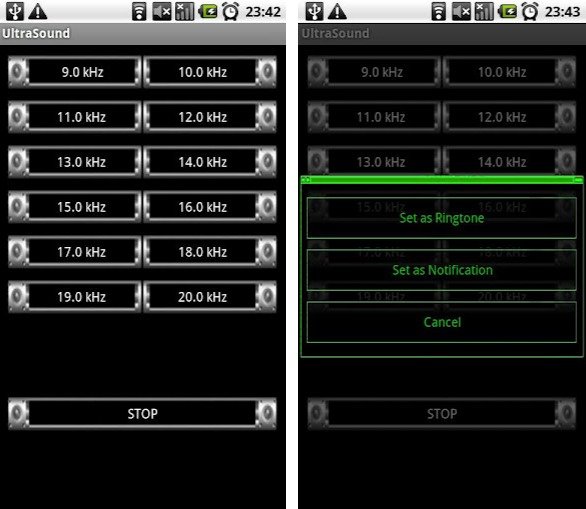 The potential aggravation of this app is limitless: Lay the phone under your friends/colleagues/bosses jacket, turn it on, and let him/her wonder why the hell his/her ears are ringing so badly. Or you can use it to test your ears, and see who the real old timers are in the room! And to take it to an entirely different level, you can even set your ringtone or notification tone to play this agonizing sound every time you get a call, receive a message, or get an email.
I have been playing with this app for about 20 minutes now, and have already managed to piss off my boss, irritate the hell out of my colleagues, and literally make my own brain hurt. If that's not a great WTF App, I don't know what is!
Make sure to download this great WTF App of the Week free from the AndroidPIT App Center here, or from the Google Play Store here.
Have fun! :-D