AndroidPIT's "WTF" App Of The Week: Cat Thing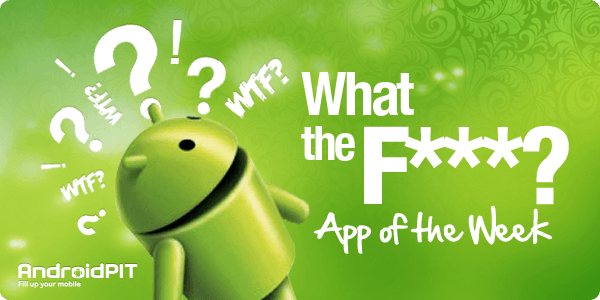 If there's one thing I've learned after finding quite a few "WTF" apps, it's that app developers obviously get bored. So bored in fact that sometimes, they make an app so truly pointless, meaningless, and downright stupidly amazing that I honestly can't imagine what was going through their head when creating it. Ladies and gentlemen, that is exactly what our AndroidPIT "WTF" App of the Week "Cat Thing" is: Plenty of pointless, tons of meaningless, and loaded with "WTF".
First off, a screenshot of the app: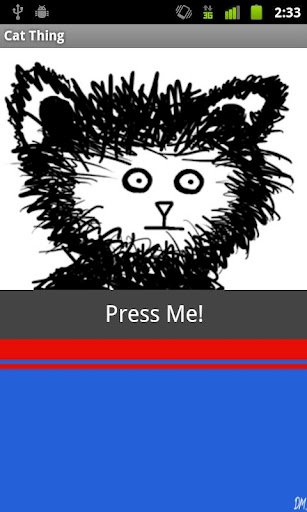 That's it. There is no other screen (THE screenshot would be more accurate). So what happens when you push the "press me" button? What could logically happen next? To hear the sound of a cat possibly? Well that's what happens....but with a twist: Instead of hearing the sound of a cat, you hear the sound of the developer doing his interpretation (with no effort or forcus on accuracy whatsoever) of what a cat sounds like.
The app description is certainly accurate when it says:
"Cat Thing allows you to hear my interpretation of what a cat sounds like at the press of a button, it's just that easy! Press it as many times as you like and enjoy the soothing cat noise to be heard!"
The only deceptive part of the description is where he states you can hear the "soothing" cat noise, as his impression is everything but soothing...but plenty of WTF.
If you like his take on the cat, he also went as far as to create another app with a complete animal soundboard (The Monotone Animal Soundboard) that features him making the noises for other animals (again, making no effort whatsoever to sound like the actual animal).
Cat Thing certainly made me say "WTF" after downloading it, and is a welcome entry in the list of our useless and meaningless apps. It's so stupid and meaningless that somehow, you just have to laugh about it. Nicely done dev! Rest assured that I'll be keeping it on my phone for when I need a way to annoy someone quickly :-D
You can download Cat Thing here, and if you crave more, The Monotone Animal Soundboard can be downloaded here.