Angry Birds Reaches Its One BILLIONTH Download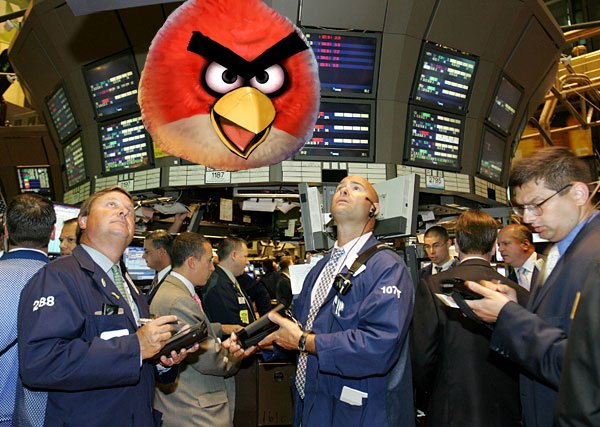 I remember the first time I played Angry Birds. It was an addictive little time waster that was great to play when traveling or when just sitting around the couch. I knew the game would be big, but what Rovio has managed to accomplish isn't big..it's HUGE. Not only did Rovio's revenue increase more than 10 times higher in 2011, the company has announced that Angry Birds has now been downloaded over 1 BILLION times.
ONE BILLION. That's roughly 1 in every people 7 on this earth. This silly, brilliant, and insanely addictive little game first made it's debut in December of 2009, and from then on went completely and utterly viral. The game came first to the iPhone, but now runs on IOS, Android, Maemo, Meego, HP webOS, Symbian 3, Series 40, PSP/Playstation 3, Mac OS X, Windows, WebGL, Windows Phone 7, Google Plus, Google Chrome, Blackberry Tablet OS, Bada and Facebook. The Finnish company and their talented team of developers sure have been busy, and that work has certainly paid off.
Keep in mind that the billion downloads takes into account all Angry Birds games including the original, Angry Birds Seasons, Angry Birds Rio, and the new Angry Birds Space. All I can say is that Rovio must be making some very nice BANK. According to them, they made 106.3 million in revenues in 2011, which is 10 times more than what they made in 2010. Nicely done guys :-D
So what's next? Rovio is apparently looking to the future, and rumor has it that later this year they will launch a new franchise. Development on Angry Birds won't stop though, so don't expect the Angry Bird releases to stop anytime soon. The company is also expected to go public with their IPO in New York or Hong Kong next year.
Congrats to Rovio for their amazing success, and we here at AndroidPIT wish them all the best of luck for the future.
Picture credits: BGR.com