Angry Birds Go: Mario Kart meets Angry Birds coming December 11th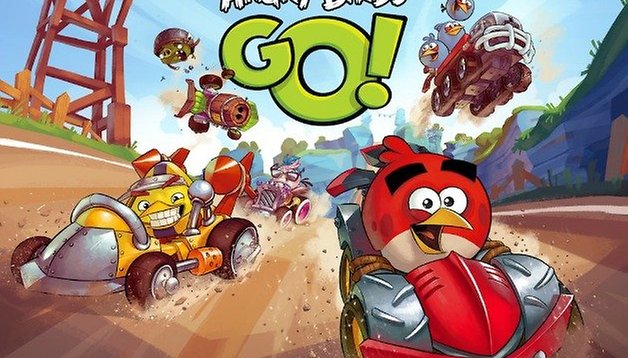 I must say, it looks super cool: Rovio just announced their own version of Mario Kart, set to come out on December 11th. Their new game is called Angry Birds Go and it looks like it will deliver just as much solid gameplay and amusement as their long line of reputably fun and addicting games from the past.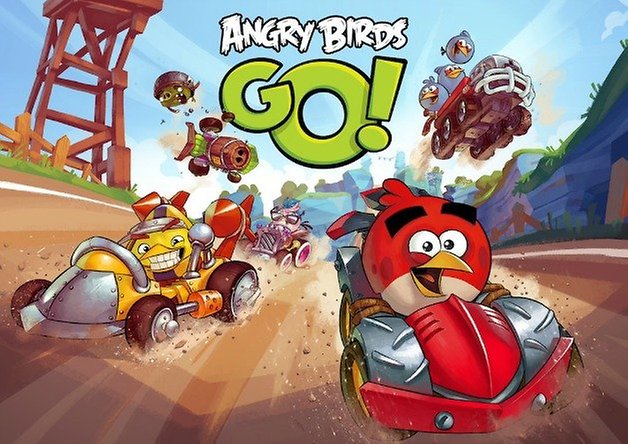 Just like Mario Kart, Angry Birds Go is a 3D racing game where you choose an upgradeable bird character and car packed with various powers which you can also soup up to augment your chances of winning. Your feathered characters then race down colorful and multi-faceted tracks full of boosts, treacherous roads and mischievous opponents. According to Rovio, Angry Birds Go is free-to-play and will deliver "a whole host of modes and features included from the get-go''. Apparently, the game will be quite action-packed with crazy stunts, air tracks and exciting game modes.
Just in time for the Christmas season
The game will be hitting all mobile operating systems across the board on December 11th, just in time for the Christmas season. You can bet your bottom dollar that stores will be filled with Angry Birds apparel and paraphernalia just in time for the launch date. The Angry Birds empire just keeps growing and growing and we welcome it with open arms, especially with the awesomeness delivered with the recently launched Angry Birds Star Wars II. Players will even benefit from similar novelties seen in the Star Wars follow-up edition where the developers included telepods that allow you to teleport your own karts into the game, which means that the user will be able to scan physical toys to then use for actual in-game racing.
A 'head-start app' for the new game was announced for the end of October so fans can get a first taste of the rush. Rovio's trailer had its debut today and it already looks amazing. I can't wait! Check it out for yourselves!
Are you stoked about the new Mario Kart meets Angry Birds game?