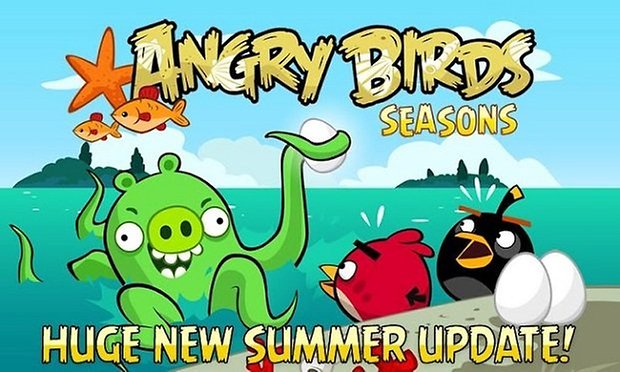 Angry Birds have already been to the earth and travelled through outer space. Now the world's most popular and addictive casual game is diving into the deep end of the ocean. That's right - new Waterworld-influenced levels are getting ready to be launched for Angry Bird addicts worldwide. Finnish developers Rovio weren't about to leave millions of users update-less through the summer.
Instead of whizzing around space or knocking down wooden blocks, Angry Birds Seasons will be breezy and summer-themed. A day at the beach for birds, so to speak. The developers have added a bit of a sadistic touch: you can now sink the pigs in the water (a bit disturbing, no?). Located in Piglantis, a "piggier" and therefore less glamorous version of Atlantis, you'll notice that the pigs have suddenly grown octopus-like tentacles.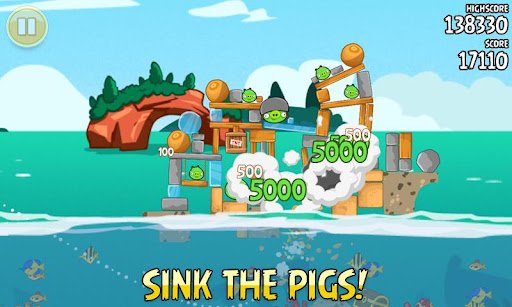 Angry Birds Piglantis offers:
30 new levels for FREE
A brand-new soundtrack for acoustic relief
Aquatic laws of physics both above and under water
Throw birds, sink pigs, earn points and enjoy your summer!