 Angry Birds Heikki Set For June 18th Release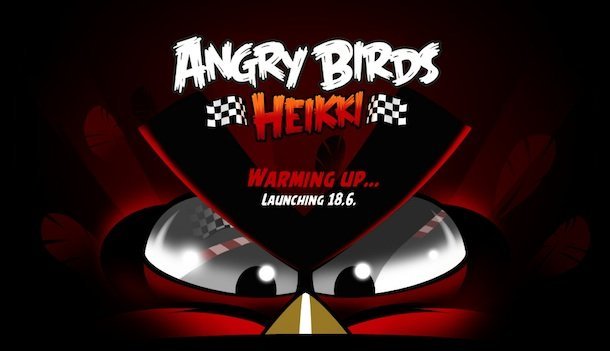 As if Rovio isn't doing good enough...as if the Finnish company isn't making enough bank and record profit...and as if there aren't already enough Angry Birds titles floating around right? Well, if it ain't broke, don't fix it, which is exactly what Rovio is apparently doing. Even though it was less than 3 months ago that we saw the newest Angry Birds entry (Angry Birds Space) come to the Play Store, Rovio is keeping to their roots and releasing an all new title next month (don't roll your eyes...No matter how tired of AB you say you are, MOST of you WILL end up downloading it :-D).
The newest title will be called Angry Birds Heikki, and is set to debut on June 18th, which is exactly one month from now. Rovio has already launched a teaser website for the upcoming game, and I'm very curious to see what type of a whacky twist the next interation of Angry Birds will have.
Heikki Kovalainen is one of the best Formula 1 drivers from Finland, and that in combination with the race flags shown on the teaser website are a pretty clear indication that in the next game, you will be firing birds into car windshields in the hope of causing massive multi-pileup destruction.....most likely....possibly......doubtfully.....
I actually have no idea, but one thing is certain: I will most likely download it and at some point in time, play it for a very long time.
I'll go ahead and say it now: Congrats to Rovio on another sure fire 20 million+ downloads.
Picture credits: Ubergizmo