Angry Birds Space Not Enough For You? Try Your Luck On Mars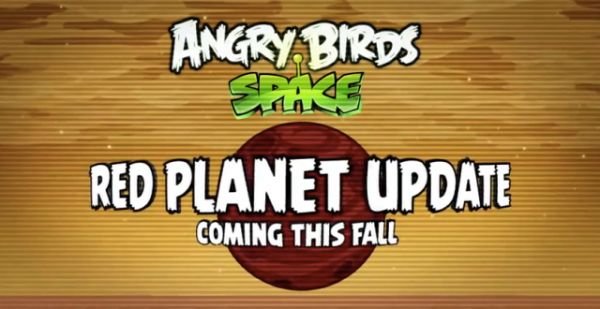 If you have ever owned an Android or IOS device, chances are that you've played Angry Birds at some point. The game is fun, addicting, challenging at times, and is constantly being updated by Rovio (the company behind the game) with new maps and levels. Angry BIrds Space was the latest Rovio creation, with downloads surpassing 50 million in a little over a month. But if you're helplessly addicted and need even more levels, you'll be happy to know that an update is coming soon that takes all those angry birdies past the moon and all the way to Mars.
Rovio has confirmed that Angry Birds Space: Red Planet is a new game that will be released in the fall, and will concentrate more on visual improvements, new maps, and some minor story changes. This franchise doesn't seem to have plans of going anywhere, and with over 1 BILLION combined downloads, can you blame them?
We don't have an official release date or a price, but we're keeping our fingers crossed for a free version in September or October.
I don't play Angry Birds that often anymore, but I know that it still has a growing user base that remains hopelessly addicted. Here is a promo video for the update (Youtube link here):
Picture credits: Android Authority