Angry Birds Roundup: Star Wars 2, Kart-Racer, New Classic Levels Added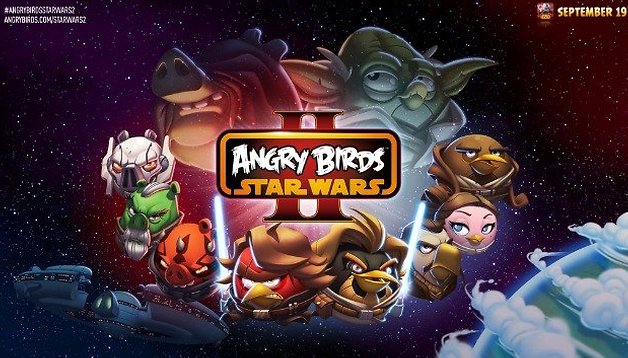 Angry Birds news is falling from the sky right now! We're just a couple of days away from the September 19th launch of the Angry Birds Star Wars prequel trilogy and we've got some new gameplay info about that. But we've also got an official Rovio racing game teaser video and the news that 15 levels have been added to the classic Angry Birds title. With all this Rovio news, we wanted to ask you what other titles you'd like to see in the Angry Birds universe? Launch in T-minus 3...2...1...Go!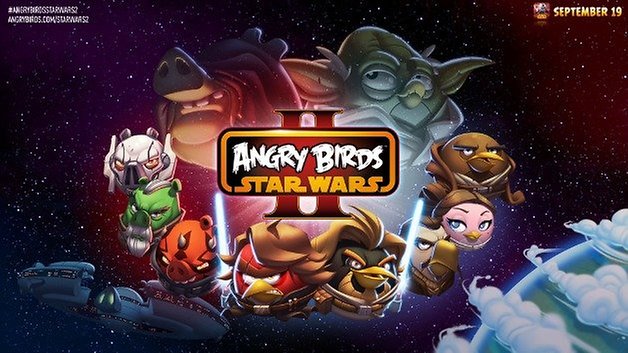 Angry Birds Star Wars 2
The official release date for the second installment of the Angry Birds adaptation of the Star Wars universe is set to drop in just a couple of day's time, and we've just got some new gameplay news. Just as the new trilogy was shamelessly directed at video game and merchandise tie-ins, we will see treatments of memorable set pieces from the film like the podracing sequence and the new title will also feature Telepods figurines sold alongside the app that allow you to ''teleport'' characters into the game. Yoda bounces, Mace Windu boomerangs his lightsaber, the Emperor throws down some lightnings, Darth Maul windmills his lightsaber and Vader uses telekinesis while young Anakin flies a podracer! Don't take my word for it though, check out the teaser video from Rovio:
Angry Birds Go
With all the attention heading Rovio's way for the imminent Star Wars launch, they obviously decided now was a good time to drop the teaser trailer for another upcoming game too: Angry Birds Go. This looks to be a kart-racing game, but as yet there's nothing more than a live action concept teaser video. We're assuming the actual game will draw more on legendary duel-karters like Mario Kart rather than the homemade-kart race idea demoed in the video, but knowing Rovio, it will be pretty cool. The YouTube video has half the dislikes as it has likes though, so not everyone is keen on the idea. How the Angry Birds physics-based framework ties in with kart-racing is also a good question. Check out the teaser video and let us know your thoughts in the comments:
Angry Birds Lord of the Rings
Please note this is not a real game, just an old fan proposal that was so cool we felt we needed to share it again in case you hadn't already seen it. Lord of the Rings meets Angry Birds? Is it a visionary match made in mashup heaven? Or a shameless attempt to attract some attention? Either way the teaser image is pretty impressive and I for one would love to see some Angry Birds action set in Middle Earth. There's a whole new world (literally) of possibilities here for Rovio, if only they like the idea and can get the licensing permission. What other titles would you like to see adapted by Angry Birds?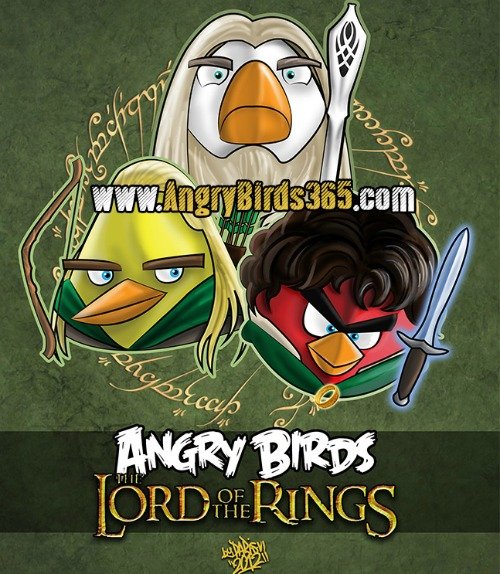 What do you think of these new, upcoming and proposed releases?