Angry Birds.... in SPAAAAAAAAAACE!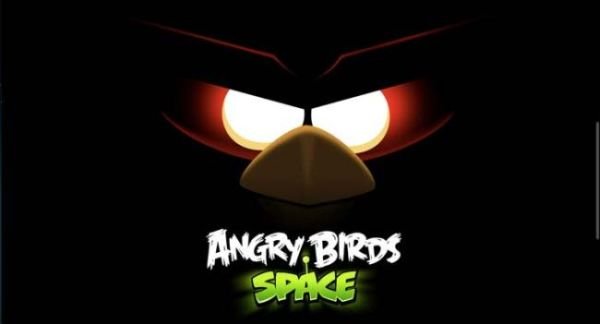 In space no one can hear you oink. Rovio is taking our favorite agitated avian assassins where no pig-killing bird has ever been before! In the 3rd follow up in the mega-performing Angry Birds saga, our little feathered friends are heading to the final frontier in Angry Birds Space.
While Angry Brids, Seasons and Rio all adhered to the same basic rules, Rovio seems to have something new in store for players in the latest incarnation of the most popular Android game on the market... at least according to their website.
Unfortunately, there isn't much more to say about the new title other then its release date: March 22.
Until then we just have this teaser to keep us company. What secrets could be hiding in its murky blackness? I Guess will just have to wait till March to find out.