3, 2, 1, Liftoff! Angry Birds Space now in the Google Play Store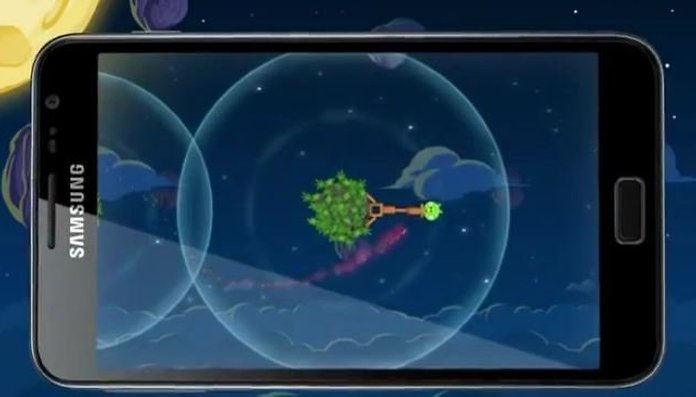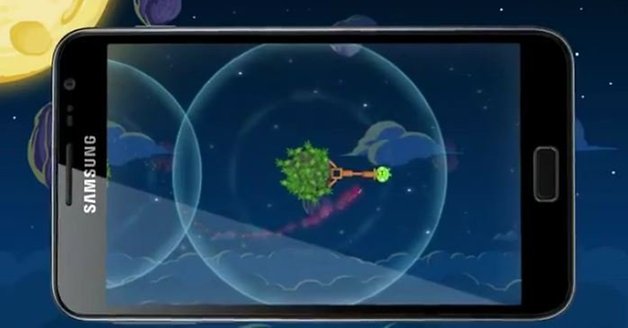 Angry Birds Space is now available on Google Play. While we all know and love that flock of avian swinophobes, as the fourth game in the series Angry Birds Space has all the markings of a game that is truly "played out". Major revamping of the core game? Check. Gimmicky launch video that sounds cooler in theory than it actually is? Check. And it's in space for crying out loud! Have we learned nothing from Jason X and Leprechaun 4? Going to space is the last ace in the hole for series that is truly out of ideas.
By blasting off have the Angry Birds jumped the shark? Or is outer space their best and last hope?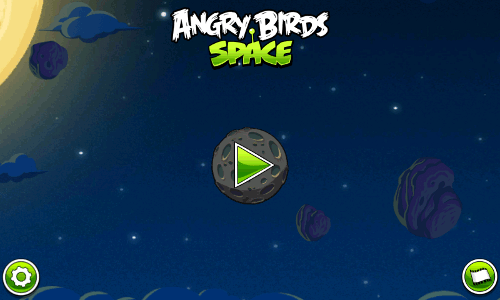 Downloaded from Google Play. Time to take Angry Birds Space out for a test drive
If you've played any other game in the series, Angry Birds Space will seem pretty familiar to you. A band of green pigs have stolen the Angry Birds' eggs sending our titular protagonists into a fit of paternal rage. This time out, their quest for revenge takes them to the final frontier, where they gain new powers and new challenges in the form of gravity, atmospheres and all forms of planetary physics. It sounds cool in theory but can Angry Birds Space deliver? Thankfully, Rovio has landed another major home run with their latest Angry Birds title.
The game play is a mixture of the standard ballistic puzzling familiar to fans of the series and the situational physics of Mario Galaxy. Every level finds the Angry Birds confronted by planets, asteroids and all sorts of space junk that prevents them from getting the one thing they desire most: revenge! Each object has its own physics, which players will have to deal with on their march to victory.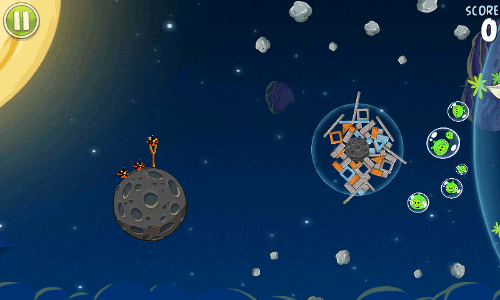 Maps can be broken down into two parts "outer space" and "planets/asteroids". Much as you would expect, our Angry Birds are free to zip around in outer space without a care in the world, but as soon as they enter the gravitational field of an asteroid or planet, they will be attracted to the body. This leads to some really crazy maps where players have to bend their birds around multiple planets like a trick pool player or use explosions to knock asteroids into a planet's atmosphere to bombard pigs hiding below. There are even hidden black holes that suck players into an extra-dimensional mini-game. I only managed to score one mini-game, but I soon found myself playing a space invaders themed map. It's only a minor diversion but is a great example of Rovio's attention to detail in Angry Birds Space. Each level features a novel mixture of map design and situational physics making each snap of the slingshot a surprising and genuinely fun experience.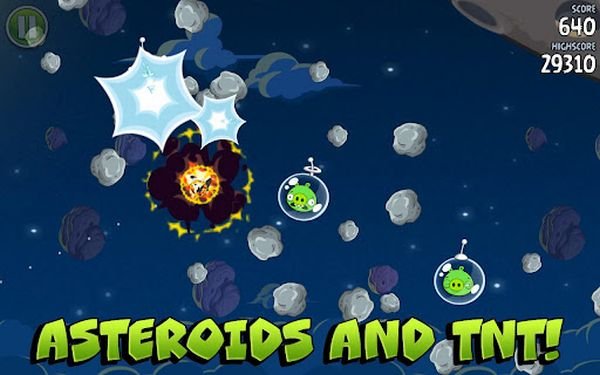 My final thoughts: Angry Birds Space gets a...
Thumbs up!
Rovio has taken major steps to revamp the style and feel of this game. Instead of simply relying on their tried and true visual style, Rovio slapped a retro-futuristic coat of paint on their child-friendly cartoony style. Imagine putting Flash Gordon, The Jettsons and Angry Birds in a blender and giving it a good mix. That's pretty much the ascetic that Rovio was aiming for and they hit the nail on the head big time.
Even the music features a reinterpretation of Angry Birds iconic theme that would be at home in an old Johnny Quest episode. All in all its a very well done re-imagining of the Angry Birds universe and is a welcome breath of fresh air in a series that was starting to feel a bit stale.
If you've gotten to this point in the review, it's probably pretty obvious that I'd whole-heatedly recommend downloading Angry Birds Space. In every regard, Rovio's latest Angry Birds game was a surprising and enjoyable experience and was far more engrossing then I would have ever expected. If you are looking for a fun and light-hearted distraction today, Angry Birds Space is the way to go.