 New Android Virus Pretending To Be Angry Birds Space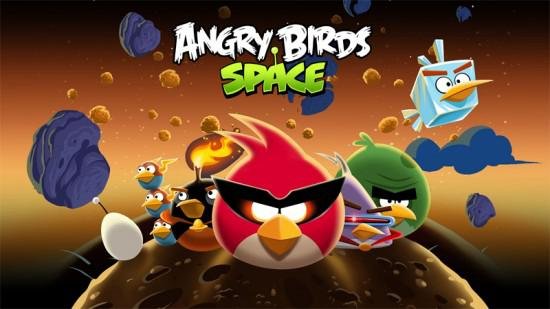 For any Angry Birds Fans out there who haven't got around to downloading the newest title from Rovio, be on the lookout for a trojan that's apparently masking itself as Rovio's Angry Birds Space, a title that was downloaded 10 million times in 3 days. According to security firm Sophos, the trojan appears to be a fully functional version of the game, but includes a hidden exploit that installs corrupt code onto your Android device. Once its been placed, it attempts to install more malware onto your Android phone or tablet.
Before going further, let me be clear and say this so far is only affecting downloads from unofficial stores, meaning that if you download from Google Play's Store or from Amazon's App store, you should be good to go. While I personally prefer using official marketplaces vs 3rd party markets, it is fair to give a heads up about this issue, considering that many devices can run Android despite having no access to the market (along with that fact that not everyone has a credit card for Google Play purchases).
This even more emphasizes the point on how important it is to read a little bit before pressing that download button in the market that you're using. Just take a few seconds to save yourself any trouble in the future by simply researching the app poublisher and reading a few user reviews BEFORE installing an app. Also be sure to always check app permissions. If you see that they look strange, simply don't download it or email the dev to get more information on why that permission is needed.
The best solution of course is to download from trusted sources such as Google Play or Amazon's app store. I'm not knocking 3rd party marketplaces, as some of them are actually quite good. But always be aware of the risks before downloading any app, as they have the potential to damage your device, steal your personal information, and give access to payment information such as credit card numbers and bank accounts.
Let's stay safe out there on Friday the 13th! :-D
Picture credits: thetechjournal.com