Angry Birds Star Wars Exclusive Gameplay Videos Released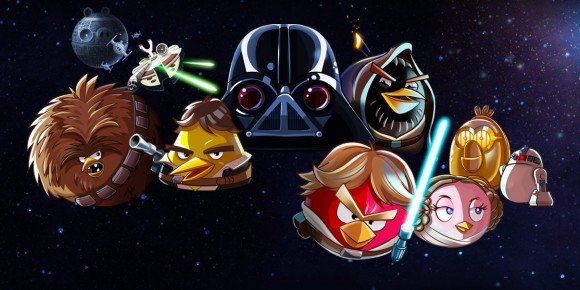 Angry Birds Star Wars is debuting on November 8th, but Rovio released a sneak peak today. In these exclusive clips, you can see how gameplay will make use of lightsabers and other Star Wars accessories.
You'll play as either a bird version of Luke, Leila, R2D2, C3PO, Han Solo or Chewbacca, all of whom have their own special powers.
I told myself months ago that I was sick of this game, but the graphics and special powers in this new version look pretty great. "This is the best Angry Birds game we've ever done. It's the best parts of Angry Birds with all new cutting-edge gameplay set in in a galaxy far, far away," said Peter Vesterbacka, CMO of Rovio.
The game will be available pretty much on every platform imaginable – from iOS to Android, Kindle Fire to Windows 8 and Mac. Will you be downloading it?