Anonymous Hacks Into North Korea's Twitter and Flickr Accounts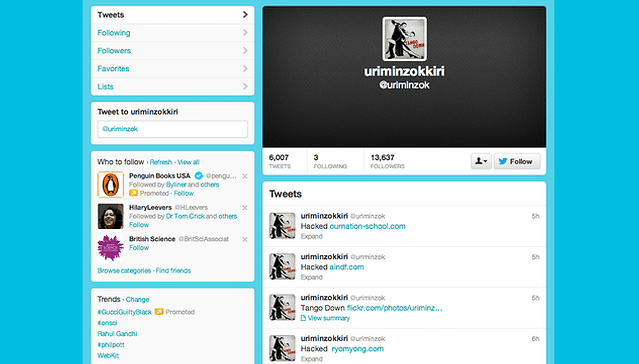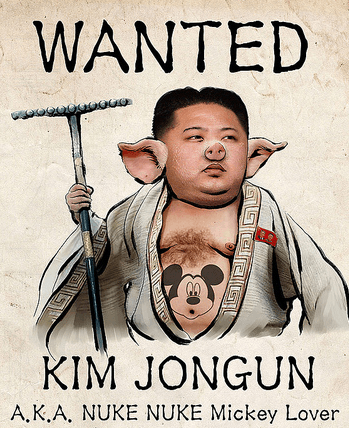 A team of hackers organized by Anonymous have broken into North Korea's official government-run Twitter and Flickr accounts. The accounts comprise North Korea's central news agency, called Urimizokkiri. Anonymous says they've compromised 15,000 user ecords from the site. As of this morning, the North Korean Twitter account has ceased to function, and is now posting links to all the sites that have been hacked, while the official Flickr account is filled with anti- Kim Jung Un images. One reads:
"Wanted: Kim Jongun, AKA Nuke Nuke Mickey Lover, for threatening world peace with ICBMs and Nuclear weapons, wasting money while his people starve to death, concentration camps and the worst human rights violation in the world."
Another photo simply reads: "We are anoymous."
North Korea's official Twitter account began operation in 2010. Since then it had amassed 13,000 followers. The account usually posted Tweets glorifying North Korea's leadership.
Today, we've seen reports that North Korea is moving mid-range Musudan missiles to their east coast. It's not clear whether North Korea is planning on firing them or if the move was just a show of force; one of many saber rattling acts which have transpired over the past few weeks.
You can take a look at the hacked accounts Twitter and Flicker accounts here and here, respectively.