Surprise, Surprise: 2/3 of All Anti-Virus Apps Don't Work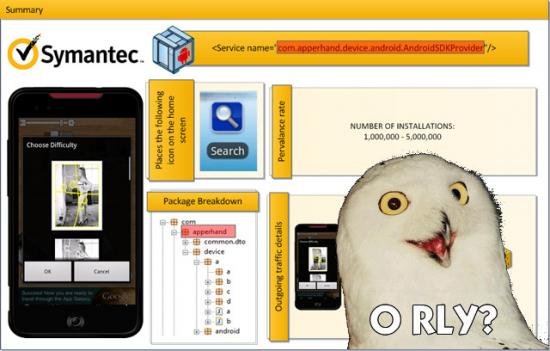 We've written extensively about the incompetence of so called "anti-virus" apps and now our prejudice against them has been confirmed once again. According to an independent test by AV-Test, 2/3 of the 41 virus scanner apps for Android don't do their jobs correctly, identifying less than 65% of the 618 types of malware out there.
But that's not to say they're all bad.
Certain security software from companies including Avast, Dr. Web, F-Secure, Ikarus, Kaspersky, Zoner and Lookout detected more than 90 percent of Android malware. That's not bad. Products that picked up more than 65 but less than 90 percent of Android malware includes apps made by AVG, Norton/Symantic and Webroot. Of the apps that detected between 40-65% of all malware, McAfee is probably the most recognizable brand.
So should you stay away from all anti-virus apps? Nope, just stay away from the useless ones. But common sense is even better: if an app for an alarm, for example, is asking for permission to view your contacts and track your location, that's not good. If you're unsure, read the reviews, or – better still – read one of our expert test reports. Don't trust just any old app.