AOSP for Sony Xperia Z Available to All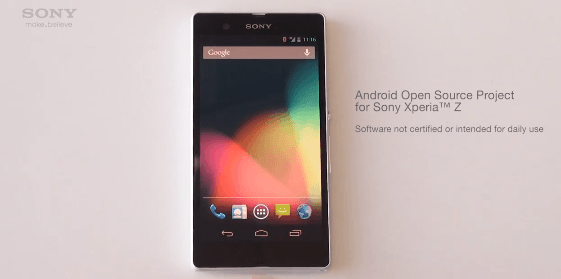 When the Xperia S was first released, Sony teamed up with Google to make it an officially-supported AOSP (Android Open Source Project) device. It was the first time a non-Nexus device had been ever given such a title.
Now Sony is offering AOSP support for the Xperia Z as well, which developers can find on GitHub, along with most of the binaries needed to get things going. Only the modem and camera binaries haven't been released.
What the AOSP project is meant to do is provide those in the development community a great environment for tweaking. On that end, the project seems to be working well so far. There's an SD card slot, Wi Fi, Bluetooth, GPS and LED to work with. W The code and all available binaries can be found on Sony's GitHub.
You can learn more about the project by watching a video Sony uploaded:
Overall, I think it's pretty damn cool that Sony is participating in this project and it will definitely up the company's cache with developers out there. Given that the Xperia Z is selling pretty well, it seems that Sony knows how to appeal to both the Android diehards and the wider consumer market. Good for them!