App Deal: eWeather HD, Radar HD, Alerts is 50% off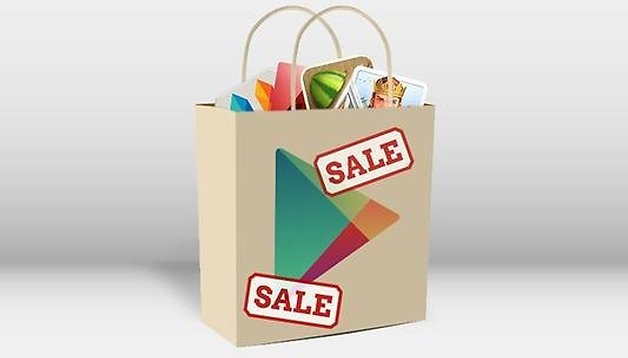 Snow, snow go away, come again another day! This childhood rhyme comes to mind around this time of year when the looming and gloomy clouds threaten to turn this city into a Winter Wonderland. It's the time of the year for obsessively checking the weather app on your phone and today a great one just went on sale for 50% off: eWeather HD, Radar HD, Alerts. It isn't only being offered for a nifty new price, it's been rated 5 stars by over 5000 users.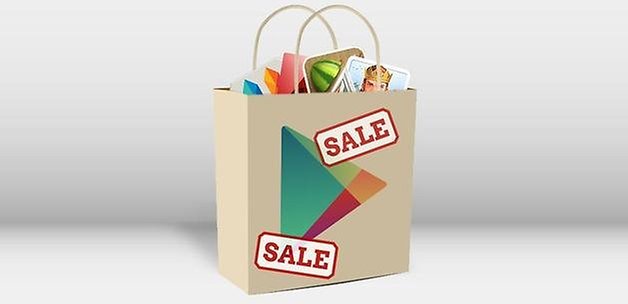 The weather app has a long name to match its extensive list of functions: it's a super informative hi-def radar widget, weather map widget and earthquake map widget all rolled up into one powerful app which grabs its data from many different reliable sources to give you the most accurate information around your location right now: it uses weather alerts, live radar, pressure change indicators and more, as well as showing tornadoes and other torrential weather that might be coming your way (only in the USA).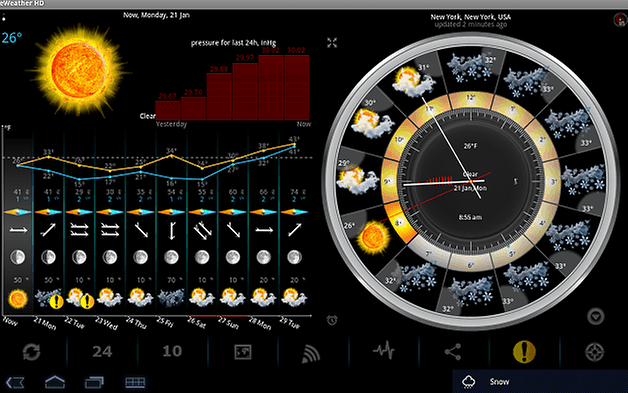 Features
I could go on and on about the features but the list would run right off this page. In short, it's got you covered, from 126 types of weather alerts, to ten-day forecast, to the moon schedule, to various indicators for your status bar like temperature and barometer, to the kitchen sink. It will tell you how long today is, when the sun shall rise and set, a world map with all the relevant weather info, precipitation probability and amount and oh my goodness, it never ends.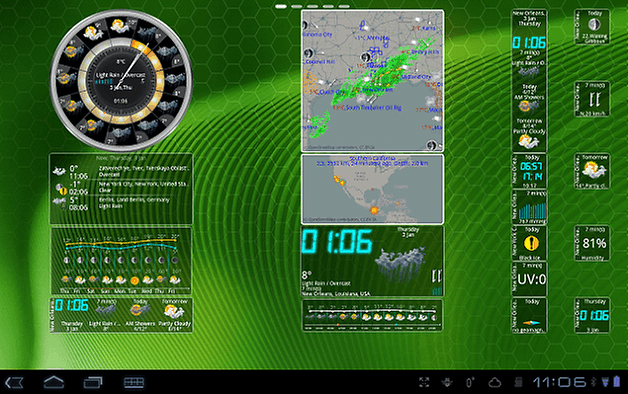 Functionality
In terms of usability, it includes tablet support and in addition to the onscreen alerts in your notifications bar, you'll also be sent emails. You can also make use of the app's 'Weather Clock' widget which give you hour-by-hour information on da wedda.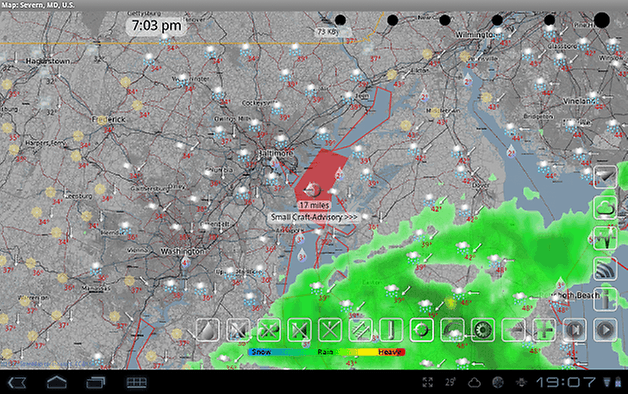 Target Groups and Price
The developers recommend their app to those who like ''weather, astronomy, aviation, hunting, fishing, travel, own or work on a farm or ranch, a private or vacation home, or work or play in a weather-sensitive environment or industry''...so, you mean everyone?
For a limited time only, as they always say, the app can be bought for $1.99 instead of $3.99.
What weather app or widget do you use?