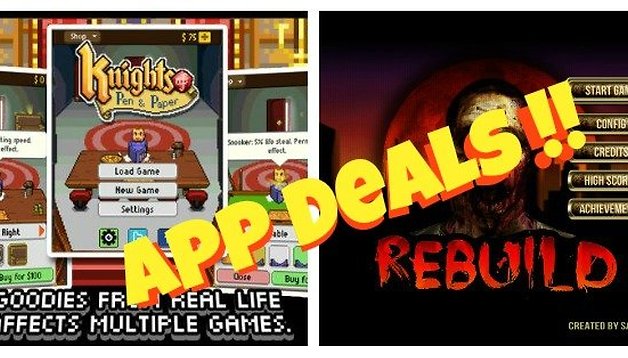 App Deals: Knights of Pen & Paper + 1 and Rebuild
Today we uncovered two new app deals for those who love RPG and turn-based games: the creepy strategy app Rebuild as well as the super retro Knights of Pen & Paper +1. Both are on sale in the Google Play store.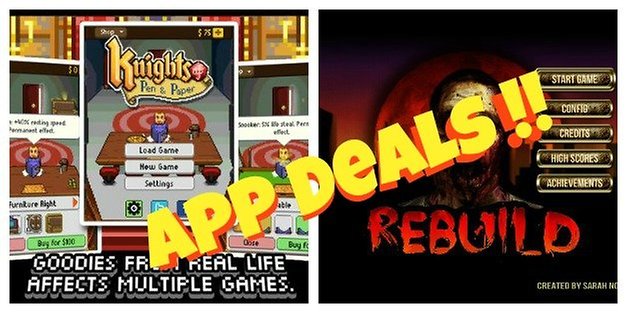 Knights of Pen & Paper + 1
Knights of Pen & Paper +1, as the name implies, brings you back to the good old days of role-playing and dice-rolling where everything had to be written down on paper. In the app, you'll set out on different adventures playing the role of a character, who then in turn controls their own various characters, whether it be a dungeon master, mage, knight or wizard, using old-fashioned pen and paper. It is however a single player game, so you are playing against yourself. The plus one stands for new dungeons, a tavern, more character options for battles and an extended campaign, all of which have been added to the game. In celebration of the title making it to Reddit's Top 25 Android Games, the app is now available for 50% off in the Play Store, $1.49 USD instead of $2.99. There is no end date to the deal yet, but if this is a game that could interest you, then I wouldn't wait too long to buy. The trailer, might I add, is quite funny.
Rebuild
The zombie apocalypse has hit, everything is desolate and the survivors are few and far between: Rebuild is a post-apocalyptic, turn-based game, where your customized characters are tasked with helping the remaining survivors find refuge, defending your fort from incoming armies of the living dead, as well as reclaiming and building houses, hunting down food and taking back lost technology, oh and of course, killing the walking dead. There are 5 levels and 7 alternate endings to discover. On sale for 67% off, Rebuild is going for 0.99 cents as opposed the the previous $2.99, in celebration of the October Kickstarter for Rebuild 3: Gangs of Deadville.
Both of these role playing games are widely popular and though we often promote free apps, sometimes it's worth it to pay for an app if you know it's done right!