App Developer Survey: 45% of App Developers Have a Second Job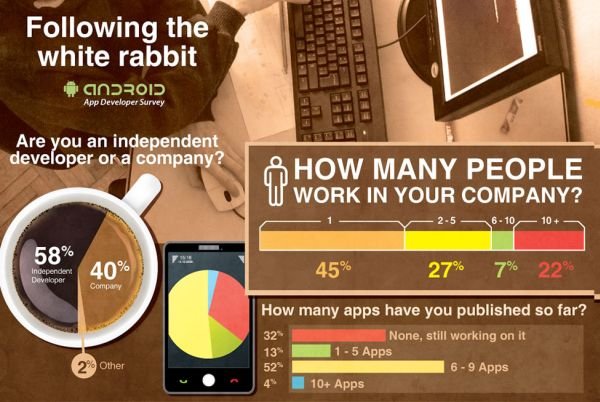 A survey of app developers has revealed a number of interesting facts. Just as we suspected, nearly half of all app developers have a day job, and 32% are still working on their first app. That and other interesting details about app developers can be found below:
The survey (which frustratingly doesn't say how many folks were contacted or how they were chosen to participate), reveals a number of interesing facts about the likes, dislikes and lifestyles of the world's developers, including:
66% of all app developers post their app on Amazon's Appstore in addition to Google Play.
63% of all app developers develop apps for Android, while only 37% develop apps for iOS.
Samsung is the most popular smartphone manufacturer among app developers
19% of all app developers live in the U.S.
14% of all app developers play cricket.