 New App Helps You Locate the Sites That Inspired Masterpiece Paintings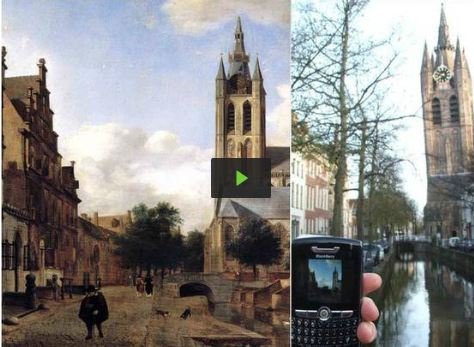 A new app will notify you when you're walking around and stumble upon a building, bridge or landscape that inspired a famous masterpiece painting. The app will be especially helpful to tourists wandering around old European cities, like Paris or Amsterdam, where the creative history is so rich. Especially cool is that you could end up standing in a spot that inspired more than one masterpiece, allowing you to see how different artists responded to the same view. The app will use GPS to match your location to a rich database of old images.
The app right now is in its infancy and so the developer is asking for your donation on Kickstarter. So far, Geocoded Art, the developer, has only raised $602 of its $7,750 goal, which ain't much. It could be because the gifts for donations (being listed as a sponsor) don't sound so appealing. In any case, I still think the app is a pretty great idea.
To watch a video about the project, see here: