App sales: Action Launcher Pro, 5 Sonic apps for $0.99, Link Bubble, Go Locker VIP & more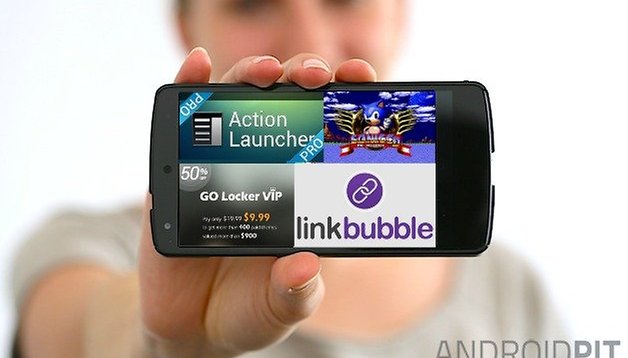 So many deals so little time: SEGA of America has gone on a discount rampage and has released all of its Sonic apps and its alternatives for 99 cents (67% off), including Sonic CD and Sonic the Hedgehog to name a couple. But SEGA isn't the only big name to make waves in the world of app deals today: a favorite Android launcher is on sale too, Action Launcher Pro, as well as a highly popular browser, Link Bubble Pro. We then threw in a Bass Booster app just for fun. Find more information and the install buttons below.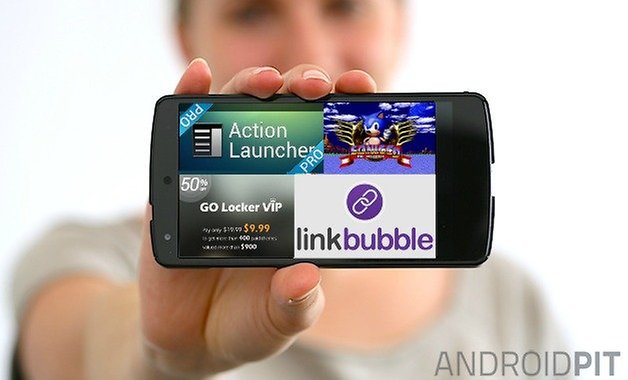 Games
Sega of America has delivered us all the awesome Sonic the Hedgehog variations, from Sonic All-Stars Racing, Sonic CD, Sonic Jump and more. All with your favorite rodent playing the hero with some of his friends like Tails. Whether you are racing, rushing down tracks, boucing from platform to platform, all of these games are really fun, and use both new and old-school graphics. Though a lite version exists for most of them, these have a limited amount of levels and soon you'll reach the end and be begging for more. This list also has Waking Mars, a futuristic adventure and action game where you must learn to survive in an alien ecosystem, and Grand Fusion, also a futuristic graphics and socially-implicated game where a programmer must help close the gap between rich and poor.
Sonic & SEGA All-Stars Racing - 0.99 USD
Install Sonic & SEGA All-Stars Racing on the Play Store.
Sonic 4 Episode 2 - 0.99 USD
Sonic 4 Episode 1- 0.99 USD
Sonic the Hedgehog - 0.99 USD
Sonic the Hedgehog 2 - 0.99 USD
Sonic CD - 0.99 USD
Sonic Jump - 0.99 USD
Waking Mars - 0.99 USD
The Great Fusion - 0.99 USD
Apps
Go Locker VIP - 9.99 USD
Just in time for the 2014 World Cup in Brazil, Go locker VIP is on sale for 50% off, knocked down to 9.99 USD instead of the usual 19.99 USD. What you get is free paid themes for a lifetime which are either Win8, 3D, about the weather, games or animations.
Action Launcher Pro - 2.99 USD
What is so cool about Action Launcher Pro to add it to this list? This is one of the most popular Android launchers, in the same ranks as Apex or Nova, and offers the user an abundance of customization options, like icon individualiation, Quickdrawer and Quickpage functions.
Bass Booster Pro - 0.99 USD
Not all smartphones have the same speakers as the Boomtastic HTC One, but that doesn't mean you can't up the ante on the sound on your own device. Thanks to the open nature of the Android OS, applications are in the position to alter your device to just the way you want it. If you want some badass bass, then this app will help you out.
Link Bubble Pro - 2.49 USD
The good thing about Link Bubble is that it loads web pages in the background meaning you don't have to stay on the actual page. This allows you to multitask on your Android smartphone or tablet, without having to waste time waiting for the page to load. Link Bubble Pro offers infinite tabs, OK Google support and article mode.
Have a great weekend!