[App] UberHype for The Hype Machine. Seriously the Ultimate Music app! What do you want to get out of a music app? Something that can provide free music to your streamed straight to you smartphone or tablet? How about something that allows you to create custom collections/playlists of relatively new and indie music? If you want any of these options and your current music collection is getting a little overplayed, I may have just the thing for you, in the shape of the uberHype app.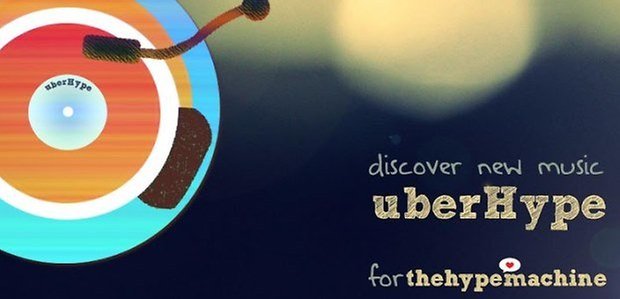 The music portal The Hype Machine has now brought an app to the market with which you can listen comfortably to new and popular tracks right on your android device. The songs are collected from global music blogs, including a few real gems and novelties.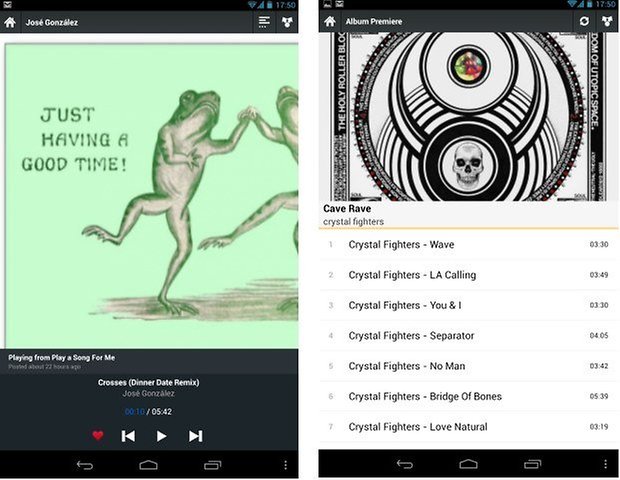 To start off, if you want to save any playlists or collections, you'll need to quickly create an account with uberHype. However, if you just want to look around and listen to music, you can still do so without registering. If you like a track and are registered? Click the heart icon and it saves the song for you. You can also check out to see how popular a certain track is and uberHype has a playlist of "Popular" songs that you can check out.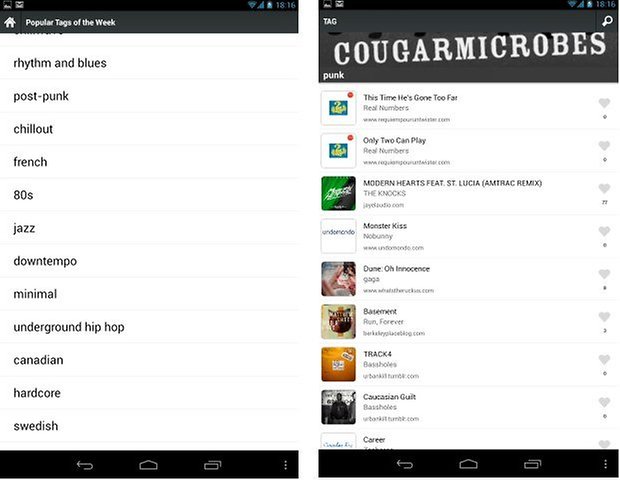 I particularly like the way you can sort by how often a song is tweeted, an interesting take on of a "smart" playlist. You yourselves can also select tracks directly from the app to share different ways with friends. Once you tap on a song and select it, it is played and you can also read the related blog entry and follow the musicians to stay up to date on their latest information. In the blog you can learn more about the musician, and also, sometimes find information on whether a full album is available or not. As well, your saved/hearted songs, can be played in a shuffled order, creating your own favorite playlist.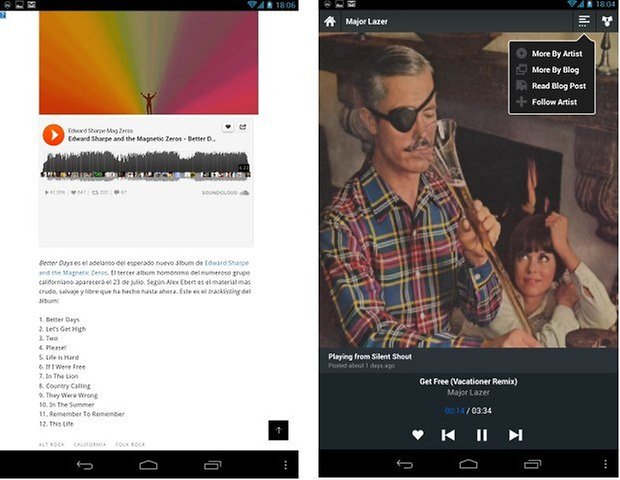 The only criticism is that the app does not have a proper media player. You can only "pause" or skip to the next song, in between, you can not change the track position. So therefore, you must listen to a song all the way through each time and can't fast forward or go back. A positive point though lies squarely in the design or the app and the lack of advertising within it.