Apple announces iOS 8: new features for next generation iPhones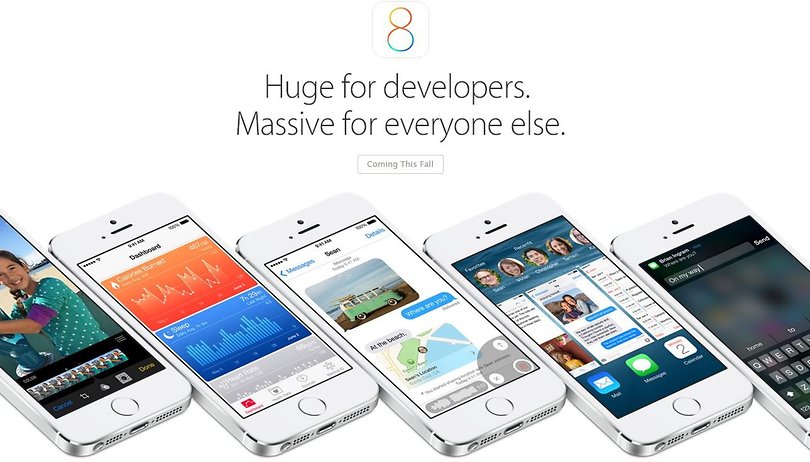 Today at the WWDC 2014, Apple announced two new additions to their software family, iOS 8 and OS X Yosemite. Though Android is our bread and butter, knowing our competitor is crucial to understanding the mobile consumer electronics market. Lets take a look and see what Apple came up with at the WWDC 2014 for the new version of their operating system, iOS 8.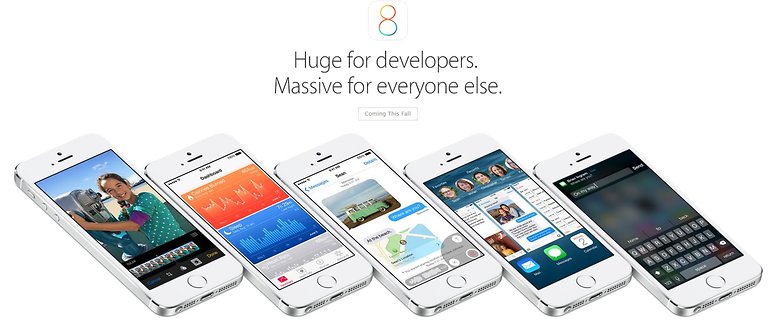 Design
Apple already reinvented the OS with iOS7 and with iOS 8, they've continued in developing the features, though not much has changed in terms of design since the last version.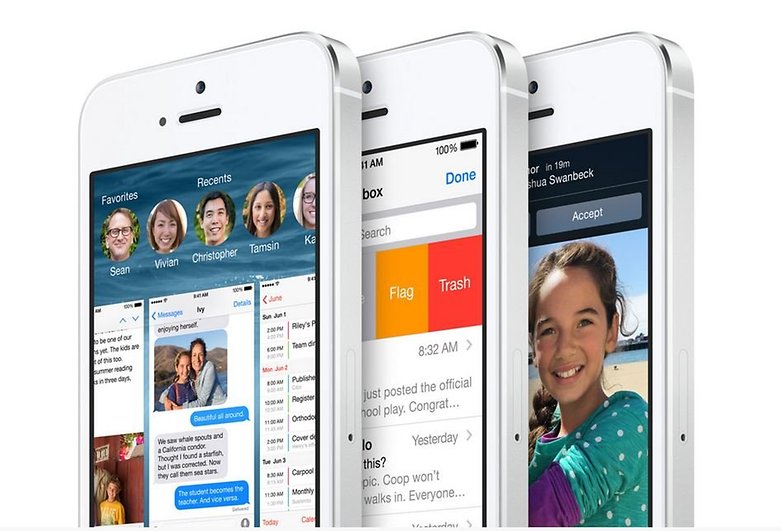 Apps: HealthKit
Manufacturers are now following a health and fitness trend with their upcoming devices, like Samsung with S Health on the Galaxy series, and Apple seems to be no different. iOS 8 brings a new feature called HealthKit which assembles all third-party health apps in one cluster.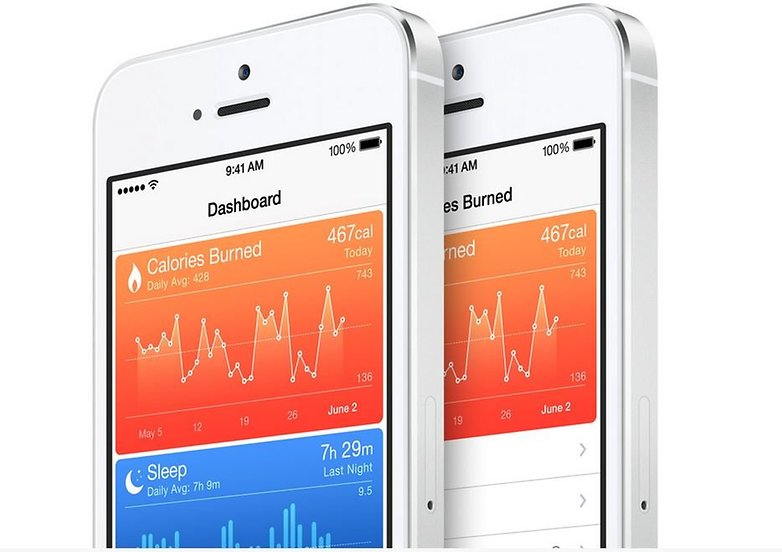 This also includes Apple's own app called Health, which monitors steps, distances, burned calories, lost weight and other information such as your sleep, blood pressure etc. This app is supposed to be much more informative and reliable, in that Apple is working with both Nike and the Mayo Clinic.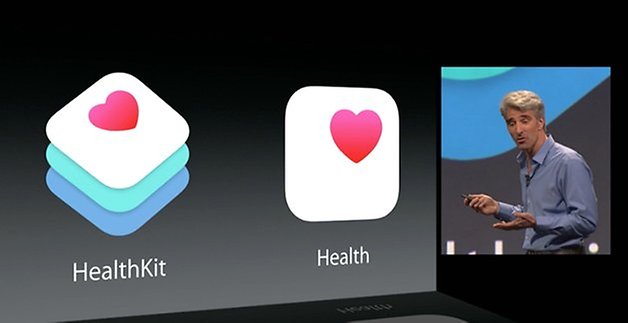 New features for apps and system functions
New interactive notifications allow you to pull down the bar and respond to messages directly from there. This also works with third party apps. By double tapping on the screen, this will bring up an overview of tabs you've been using, bookmarks and a reading list. Double tapping on the home button shows people that you have recently contacted. The contacts sort of look like the circular chat heads from Facebook that many either love or hate.
Mails on iOS 8 have new integrated on screen gestures, where you can swipe to dismiss or sort through emails on the left hand rail.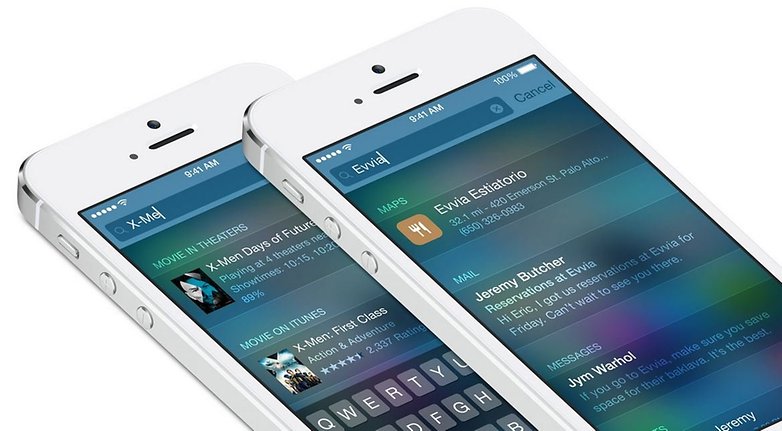 Spotlight is a new feature to both iOS 8 and OS X Yosemite. It is a new search bar placed in the middle of the screen, with a drop-down list of search results. Looking up a person for example will provide you with their contact info and other documents and appointments related to that person, sort of like Google Now. Spotlight shows other content such as points of interest, directions, news, apps from the App Store, songs on device or iTunes, movies at nearby theaters and movies available for purchase and streaming.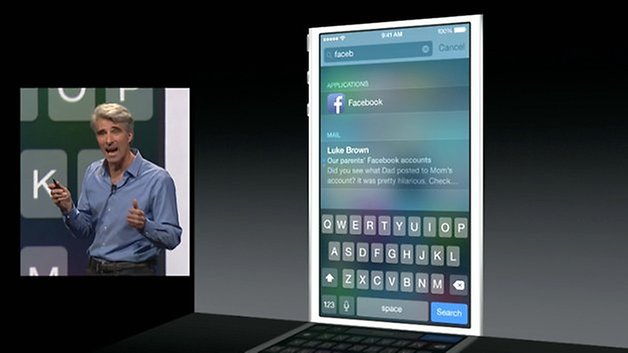 iMessage has a new tap-to-talk function as well as a hands-free feature to send voice and video messages via the app, just by lifting up the phone to your ear and lowering it again to end the call, all without touching the screen. Group messaging now allows you to do more contact managing and the details button provides a map of your contact's location, the option to share yours, add more contacts to one message thread and implement some features such as ''Do not disturb''.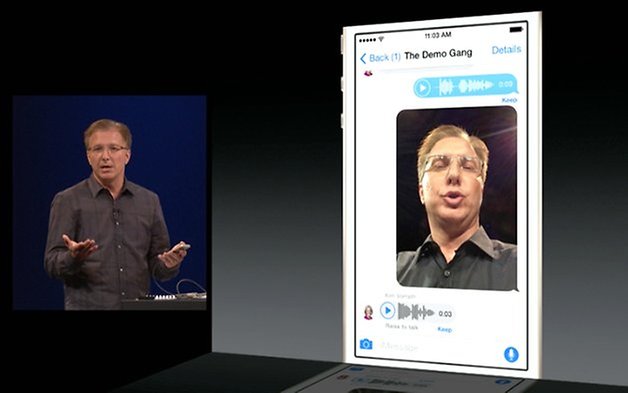 QuickType (aka Swiftkey clone) is their new keyboard, with predictive typing suggestions thanks to an improved context-sensitive recommendation engine (I've seen this somewhere before!). If you chat with a friend or a colleague, it will pick up the different tones that you are used when writing these people and suggest appropriate words. The learning is stored right on your Apple device. That being said, users can now install third-party keyboards.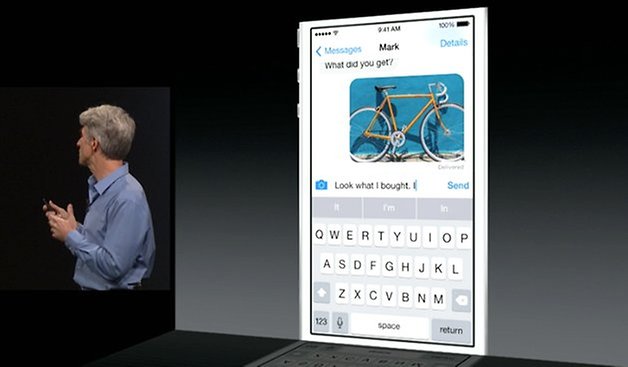 iCloud Drive allows you to work on one document throughout all your devices, even on Window computers.
The new Family Share feature coming on iOS 8 allows up to six people to be able to share calendars, purchases of any media, parental control for notification approval before a child finalizes a purchase.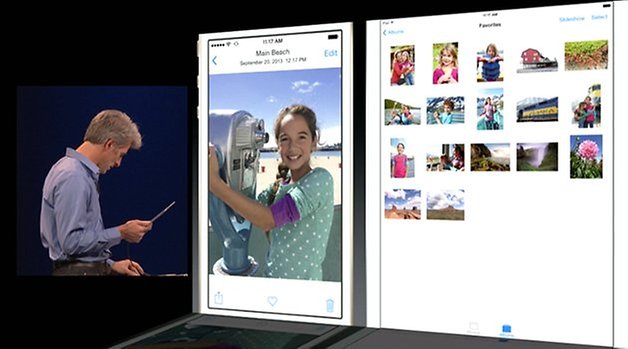 iPhoto has also received a few improvements, in that you can also share photos across all Apple devices. A new search function provides suggestions when looking for photos, while access to all of them is also provided on iCloud, where pictures are automatically synched. A few new editing options are included, like auto-straighten or color correct, brightness, contrast, granular leveling etc, all of which can be changed individually. Users will get 5GB of iCloud storage for free, 20GB will cost 1 USD per month, while 200 GB costs 4 USD.
Siri now has Shazam built-in, and saying ''Hey Siri'' will start it up, much more informal than Hello Google. Among the features noted, you can also make app purchases with your voice because Siri can recognize your voice.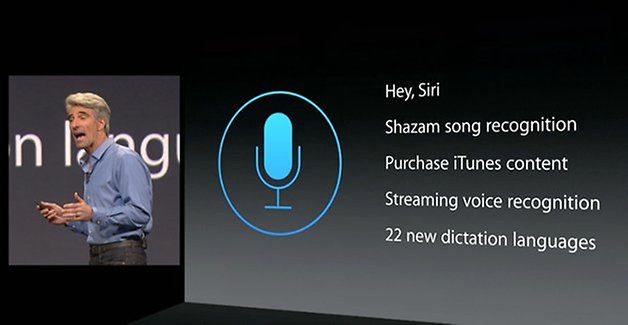 HomeKit is Apple's home automation app which can be used with Siri to pair devices and control the connected devices in your home securely.
The connection between the Mac and iPhone is further simplified thanks to AirDrop, plus there is a nearly seamless connection between your computer and phone with the new Handoff feature allowing the user to work on one document on their iPhone, iPad and Mac. Once started on the smartphone, an e-mail can be finished on the Mac, for example. With "instant hotspot", you can connect the iPhone and Mac computer to then write an SMS, receive or reject calls from your Mac, which can also be used as a speakerphone.
iOS 8 is available in beta phase for all developers as of today, and will be available for the rest of users in the fall.
What do you think of Apple's newest version of iOS?