Apple Co-Founder: Microsoft Is "More Innovative" Than Apple Right Now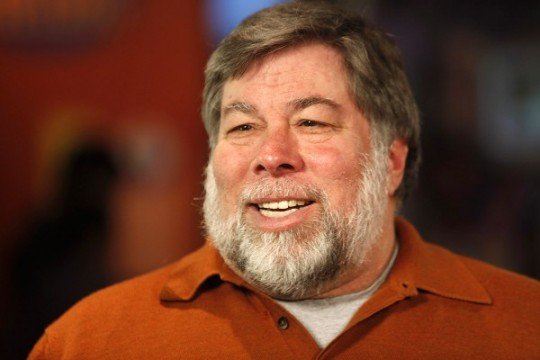 Wow, you really have to hand it to the Woz. Today, while answering questions at TEDxBussels (a spin-off on the successful Ted Talks), the famously-honest co-founder of Apple, Steve Wozniak, was asked what he thought about Apple's current competition, including the new stable of Windows devices.
The Woz did not mince words.
He said that it "worried" him that Microsoft was becoming a "more innovative company than Apple." Woz said that Microsoft has produced "more of the type of innovation where you see something and say, 'woah, they really changed things dramatically. Whoa, they aren't really even going in the same direction as everyone else.'" Meanwhile, he accused Apple of focusing too much on the iPhone rather than on bold new innovations. Apple "was just used to cranking out the newest iPhone and falling a little behind," he said.
The Woz has also mercillesly criticized Apple for its aggressive patent war with Android, and now he has come out and said what many are thinking: Apple is losing creative steam. Might it also have been Apple's recently announced (and less than stellar looking) iPad Mini which caused the Woz to make the statement?
Whenever Steve makes these kind of public statements, I always wonder what they're saying about him at Apple HQ. After all, when someone who helped build your company is now publicly questioning it, it's gotta make the folks in Cupertino a bit anxious.*
At the same time, Microsoft's latest innovation, the Surface Tablet, has been getting negative reviews for being a bit, well, too innovative. Neither a laptop nor a tablet, it certainly represents a step forward but –towards where? I'm saying this as a huge fan of Windows 8 for tablets...I just don't know how I feel about the hardware here.
How do you read Steve's statements?
*-Or not. This is Apple we're talking about.