iLost: Good Luck Finding Anything on Apple's New Maps App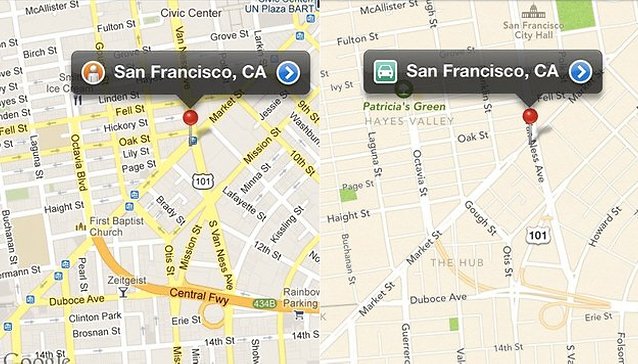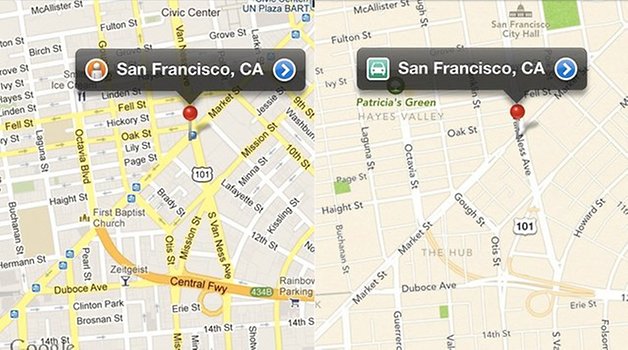 It's as if Apple has just told their iPhone users to "get lost."
It's unclear how iPhone users are going to be able to find anything now that Apple has abandoned the Google Maps platform for their own maps app. If you just take a look at the maps below, you'll see that Apple maps lack much of the functionality of Google's, including information on subway lines, traffic and lots more. Guess this means iPhone users are going to end up lost in the wrong neighborhood, desperately phoning their Android-owning friends for directions.
Apple Maps currently lack street names, street directions, subway stops and emphasis on major streets. There's also virtually no information on popular bars, restaurants and tourist spots. Only parks and neighborhood names have been added.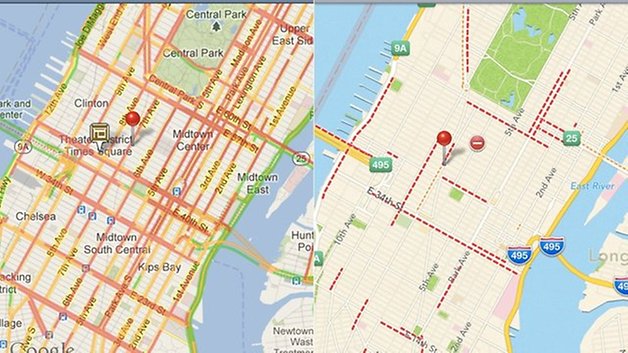 Traffic, meanwhile, is barely mapped out, although Apple promises to use user information in the future to determine where the slowdowns are occuring.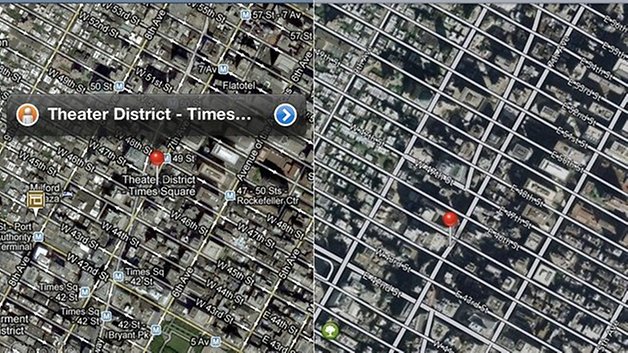 Satellite view also lacks Google Maps' level of detail.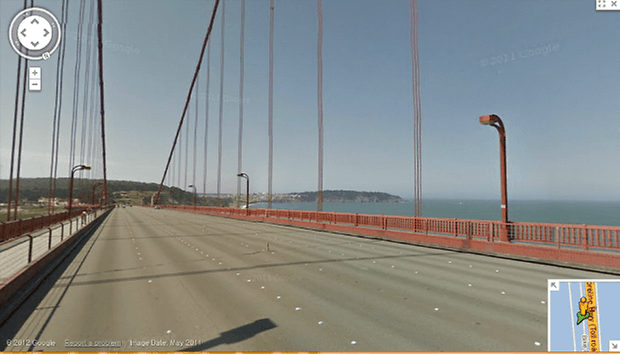 And forget about Street View, for which there is no comparison in Apple land.
Of course, it wasn't iPhone users who demanded their phones be rid of Google Maps. Rather it was the head honchos over at Apple who decided to play dirty and ban Google from the iPhone. I'm sure most iPhone users would rather have Google's superior services but, unfortunately for them, Apple is run by didactic lunatics.
Eric pointed out that having more players in the Maps arena could ultimately benefit users on all platforms. This might be true. In the future, Apple will likely add more to their Maps. But for now, installing such an incomplete app on new iPhones will only serve to hurt Apple. Maybe the company has a longterm plan, maybe they don't. Or maybe, as I suspect, they don't really care if iPhone users are hurt, so long as they squash Google.