 Apple Claims Patent Infringement (AGAIN) Against 29 HTC Devices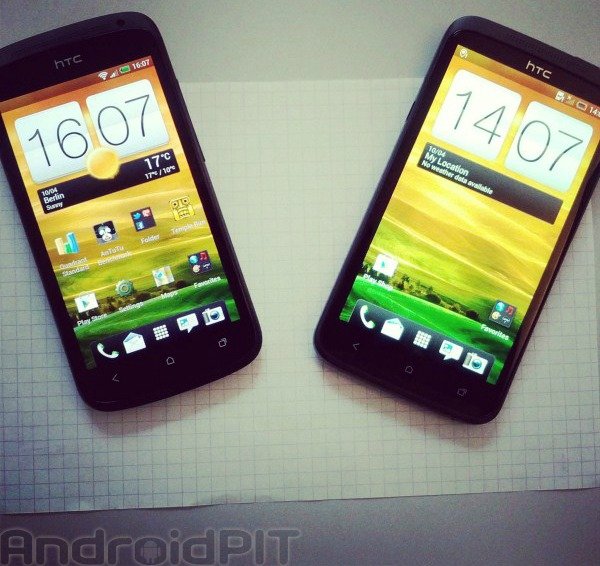 A couple months ago I reported on Apple taking a less aggressive stance towards Android, and that Tim Cook could actually move the company in a different direction by doing so. Tim Cook stated back in April that he has "always hated litigation. I continue to hate it", which gave many a glimmer of hope that the silly patent disputes and war against Android could start to slowly come to a close. Well, FORGET IT. This week Apple filed their 3rd challenge against HTC, and claims that they are still infringing on patents that HTC reportedly worked very hard to avoid.
The suit apparently affects 29 different devices, including HTC One X, One S, and One V. Customs recently stopped a shipment of HTC devices from coming into the United States, but fortunately they were released days later after being inspected. Apple however, is apparently still not satisfied.
According to FOSS Patents, here is a list of the 29 phones the filing targets:
HTC One X
HTC One S
HTC One V
HTC Inspire 4G
HTC Vivid
HTC Status
HTC Sensation
HTC Sensation 4G
HTC Wildfire
HTC Wildfire S
HTC Hero
HTC Hero S
HTC EVO 4G LTE
HTC EVO 4G
HTC EVO V 4G
HTC EVO Design 4G
HTC EVO 3D
HTC Amaze 4G
HTC Droid Incredible 4G LTE
HTC myTouch 4G
HTC myTouch 4G Slide
HTC Merge
HTc Rezound
HTC Rhyme
HTC ThunderBolt
HTC Flyer
HTC Jetstream
HTC EVO View 4G
Droid Incredible 2 by HTC
Apple seems to be trying their luck with HTC since winning the trail against them in December, and going after the One and EVO series is something HTC will no doubt take very seriously. Hopefully, HTC won't be facing any shipment delays because Apple's newest complaint.
More details to come as we receive them.