Keep an iWatch on Apple's Entry into the Smartwatch Arena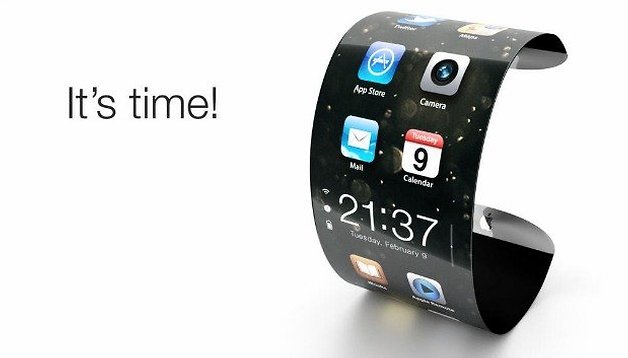 In another forward push, Apple has filed a trademark application for the name 'iWatch' in Japan, fueling rumors the device manufacturer is finally about to enter the smartwatch market. Apple is rumored to be working with Intel on the iWatch, who have confirmed they are developing a smartwatch but have not mentioned any collaboration with Apple as yet.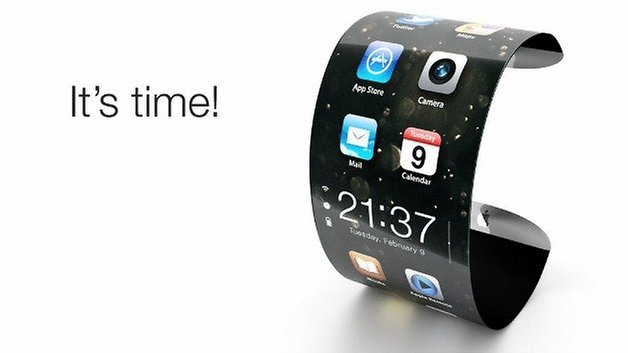 Bloomberg confirms the application to the Japan Patent Office was made on June 3 and revealed in a report made public last week.
The trademark application refers to a watch device or ''handheld computer'', meaning there's still a bit of room to move in terms of what we will eventually see from Apple. A curved battery patent filed earlier this year already confirmed the device would be worn on the wrist, but the trademark application hints it may have some handheld functionality as well.
All other details are fuzzy, including what this handheld functionality might be and whether it will be a curved glass product or not. A release date this year is also open to debate, since Apple boss Tim Cook has stated there would be no new product categories until next year.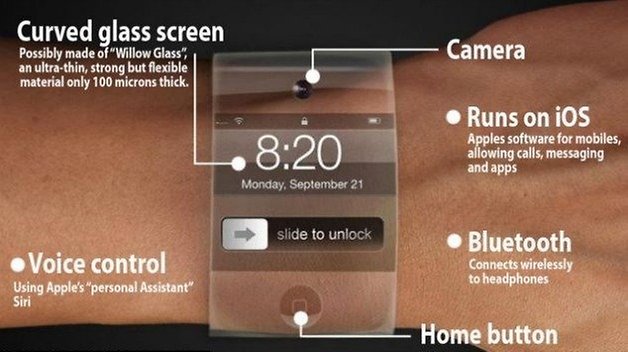 Smartwatch Wars
Meanwhile, Google and Samsung are also preparing for their entry into the smartwatch arena, which some forecasters have predicted could reach almost half a billion devices in the next five years.
The smartwatch market already features a host of devices, but as yet none of the major smartphone manufacturers have released a notable product, although Sony's lackluster Smartwatch, released last year, was upgraded to the Smartwatch 2 last week. So far reviews on the new version are mixed and we continue to await the genre-defining device.
In a move we expect other manufacturers to follow, the Sony Smartwatch accepts user-created apps and Sony has shared the Smartwatch source code to attract further development and innovation. One would expect other smartwatch releases running Android to do the same. This could provide the edge over an Apple release as the fledgling technology finds its feet.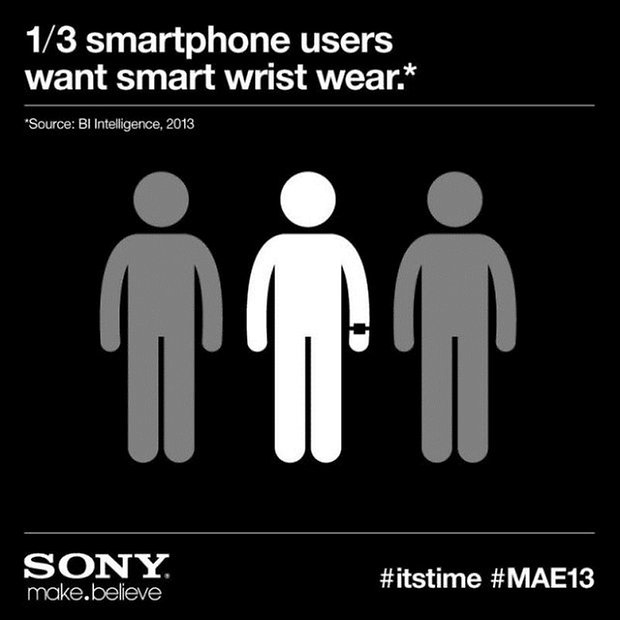 Upcoming Wearable Technology
The Wall Street Journal last week confirmed that Google is also developing a smartwatch for imminent release, amongst a slew of upcoming Google products including a video game console, re-released Nexus Q and the much-anticipated Android 5.0: Key Lime Pie. Google's doubling-up on wearable tech with both a smartwatch and Google Glass could give them the edge in this new market by providing options for all tastes.
Samsung's Galaxy Altius is also soon to be released and will likely support the same features we have already seen: make and answer phone calls, read emails, location-based services, navigation and access to social media updates. Samsung Vice-President of Mobile has reported that the Samsung smartwatch ''will perform almost all tasks of a smartphone''. Now them's fightin' words.
Where Will Wearable Tech Take Us?
As smartphone screens get bigger, the smartwatch race sees screens returning to the microscopic size we grew accustomed to in the pre-smartphone era, providing a pared-back smartphone experience more appropriate for ''lifestyle computing''.
Taking many of the screen-light functions of a smartphone and allocating them to a wearable device makes perfect sense. But what game-changing innovations we will get from Samsung, Apple and Google remains to be seen.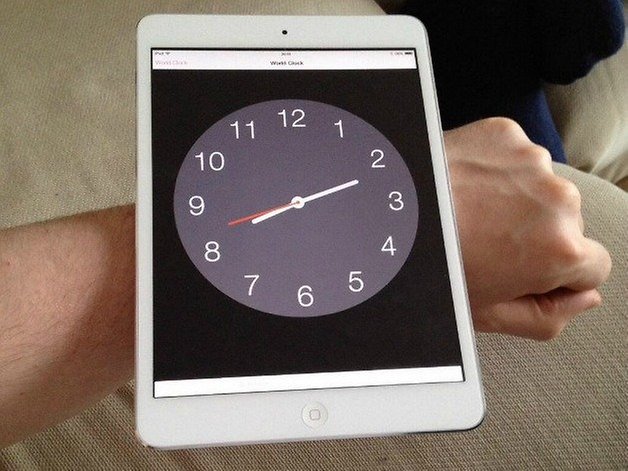 What we will likely see as wearable technology advances is more and more functions moving to the wrist or face. This move will then either open up more opportunities for how we use the handheld device, especially if screen sizes continue to increase and phones get closer to tablets, or conversely, we could witness the smartphone itself becoming less and less important.
We might even have a major shift in the dominance of smartphones over tablets in the works, as wearable tech takes off and the opportunity to link your smartwatch to your tablet, and still have all the features of a smartphone, becomes a real possibility.
With tablet sales increasing by 78.4% last year, and the undeniable fact that wearable tech is the way of the future, a tablet/smartwatch combination could become the laptop/smartphone pairing of the future.
What do you expect from Apple's smartwatch? Where do you see the rise of wearable tech going?