Apple Losing Steam in Key Asian Markets as "iPhone Fatigue" Sets In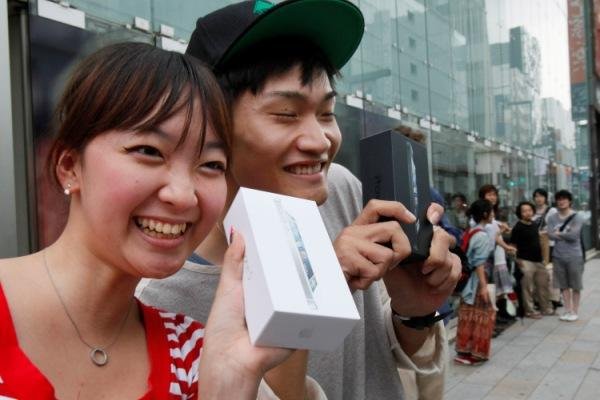 The iPhone is losing fans in some of Asia's biggest trend-setting markets as "iPhone fatigue" sets in, according to a report from Reuters.
StatCounter, which measures traffic collected across a network of 3 million websites, calculates that Apple's share of mobile devices in Singapore – which once had more iOS devices per capita than anywhere in the world – has plummeted. From 72% in January 2012, its share has fallen to 50% this month. Android now accounts for 43% of the market, up from 20% during the same month last year.
The same trend can be seen in another important Asian markets: Hong Kong. There, iOS penetration is down here to 30% from 45% a year ago.
While these are only two markets, they are important ones. According to Jim Wagstaff, a mobile phones expert quoted by Reuters who runs a Singapore-based company called Jam Factory, "Singapore and Hong Kong tend to be, from an electronics perspective, leading indicators on what is going to be hot in Western Europe and North America, as well as what is going to take off in the region."
The reasons for iPhone fatigue won't come as a surprise to any Android fan: users simply want a bigger screen, better battery and a range of customization options. Plus, there's a sense in Hong Kong that, "after Steve Jobs died…the element of surprise isn't that great anymore."
The article also suggests that in Asia, brand-loyalty isn't as big a factor as it is in the States, leading many to abandon Apple products when they became "less trendy."
Do you think this pattern might one day play out in the States? Or do you think the loyalty factor here outweighs the fact that the last few iPhones have been anything but revolutionary?
It will also be interesting to see if Asia falling out of love with the iPhone will have a significant affect on Apple's bottom line. I'm sure Samsung is pretty happy about this report.