Apple Took "Inspiration" from Sony When Designing the iPhone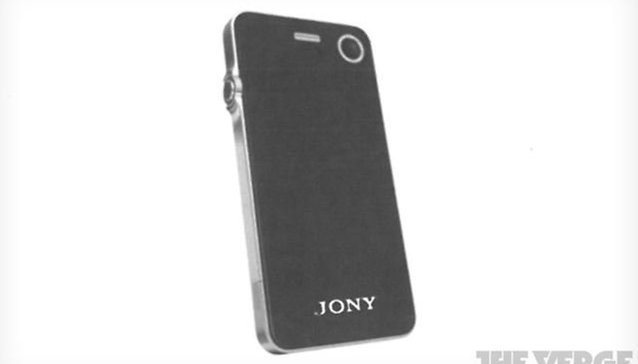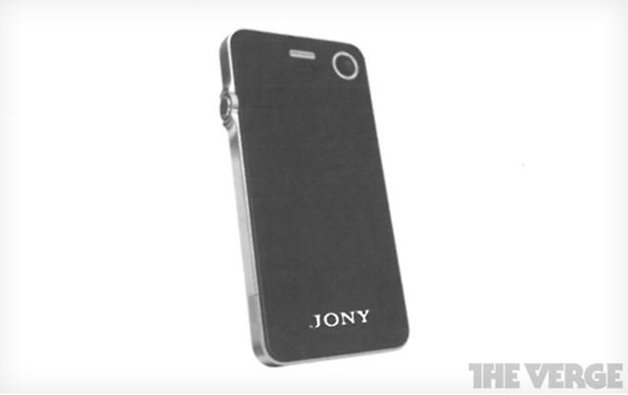 Arguably the only good thing about long, drawn-out court cases like the one between Samsung and Apple is that you get a peek at the inside workings of these manufacturers. Recently, the court had a chance to take a look at an early iPhone prototype and it seems that Apple took generous "inspiration" from Sony as they prepared to release the first iPhone.
Specifically, Apple created an early prototype called "JONY" which even copied Sony's logo, save for replacing the S with a J. You can see an image of the prototype in the picture above and a few more below. To me, it looks nearly identical to the iPhone 4S, except for a larger bezel on the bottom part of the homescreen and what appears to be a large (and ugly) power button on the right side. Those buttons on the bottom remind me of a Nintendo game controller.
The court documents were submitted by Samsung to prove that Apple did not create the iPhone from scratch. It's notable, given the fact that Apple is so quick to sue other companies for allegedly "copying" the iPhone when they had drawn design inspiration from numerous companies in the lead up to the release of the first iPhone.
Apple drew (and continues to draw) inspiration from others, which is part of how they've been so successful. From slide-to-unlock to capactive touch displays, Apple has taken innovations from others and combined them to create stellar products. That's how businesses work. It's fine. But to sue others for doing the same? That's what makes me hate Apple so much.