Apple Co-Founder Sparks New Debate About Legitimacy of Tech Patents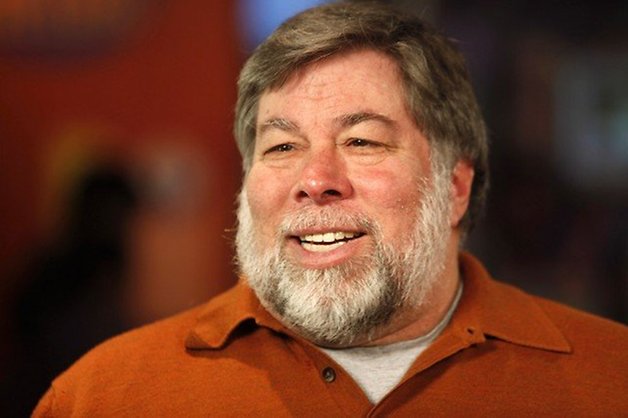 A new debate has erupted over the legitimacy of tech patents, sparked by the iconoclastic co-founder of Apple Steve Wozniak. In an interview with Bloomberg, last month, Wozniak spoke out about the patent wars between Samsung and Apple, saying that he "hated them," and explaining what he would do if he were in charge of the patent system.
"I wish everybody would just agree to exchange all the patents and everybody can build the best forms they want to use everybody's technologies," Wozniak told Bloomberg. He also said that he thought Apple's win against Samsung in California wouldn't hold. "Very small things I don't really call that innovative," he said.
A month after Wozniak's statements, they continue to spark lots of discussion online. Today, his quotes were posted to Reddit, resulting in nearly 700 comments and a near-top slot at 2nd place on Reddit.com. It appears that folks from across the entire tech world agree that something must be done about the patent mess.
It's not just Android fans that feel the tech patent world has gone nuts. One user named phatinc wondered what would have happened if the creators of the first airplane had been able to maintain a stranglehold on their flight patents (we drew a similar analogy last month): "This reminds me of the patent wars started by the Wright Brothers. Essentially, they patented the system and remained a giant monopoly on flight technology. If the First World War never occurred and the government never pressured them into cross-licensing it, imagine what type of flight technology we'll have today."
Others drew parallels between the tech patent system and the system which patents life-saving drugs, keeping them out of the hands of millions of sick patients. While there remains questions as to how companies would profit if others could easily copy their designs, there remains a general sense that the system today is not working and something must be done to fix it.
Wozniak seems to have sparked an important debate, and the fact that he used to work for Apple gives folks a reason to listen. If even the co-founder of the believes the company is headed in the wrong direction, it probably is.