Apple: Samsung Should Be Found Guilty for Leaking Evidence to Press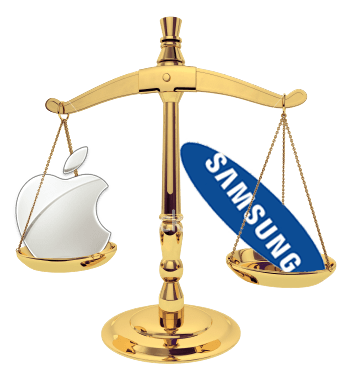 Ohhhh boy, you had to see this one coming. Apple has just asked the court to rule in its favor immedately as a means of reprimanding Samsung for leaking court evidence to the media. Apple, which is calling the act, "litigation misconduct," thinks Samsung was attempting to sway jurors in their favor by leaking evidence that they hadn't copied Apple's iPhone design.
Apple is painting the Samsung leak as part of a series of misconduct by the company during the trial. "Samsung already has been sanctioned four times in this case for discovery abuses. Most recently, Samsung was sanctioned for destroying evidence," Apple's legal team wrote. "Litigation misconduct is apparently a part of Samsung's litigation strategy — and limited sanctions have not deterred Samsung from such misconduct. Now, with so much at stake, Samsung has taken the calculated risk that any sanctions arising from its attempt to influence the jury with its excluded arguments are a price it is willing to pay."
Apple thinks the only way to reprimand Samsung is by issuing a guilty verdict, but we have no idea how Judge Koh will respond.