5 great new apps to download this week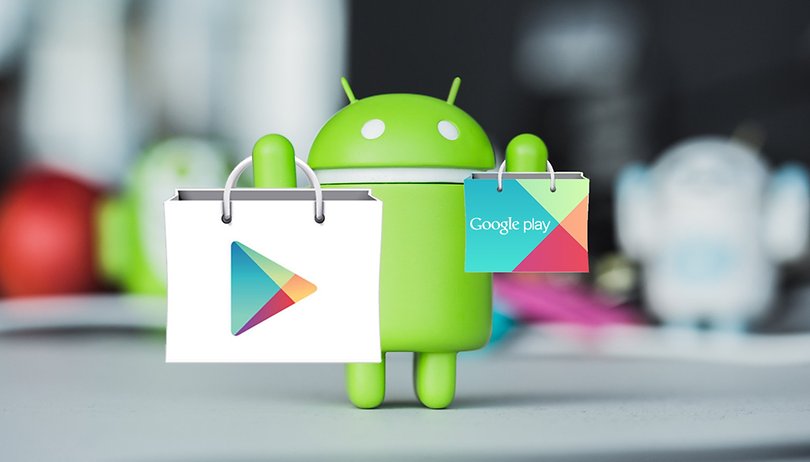 Apps are the most useful thing about our smartphones, and developers are always working to teach them new tricks. As every week, we present 5 of the best new and updated apps that caught the eye of our editors and community members. Here are some fresh recommendations from the Play Store for you to download and try out.
Pocket Casts
Pocket Casts was already one of our favorite podcast apps, and after its major 7.0 update, it has become even more attractive. As well as a UI overhaul, it now boasts even more cross-device syncing and an improved Discover feature. Now you can also you can listen to single episodes without needing to subscribe to that podcast, and you can search for exact episodes to find older casts that you missed.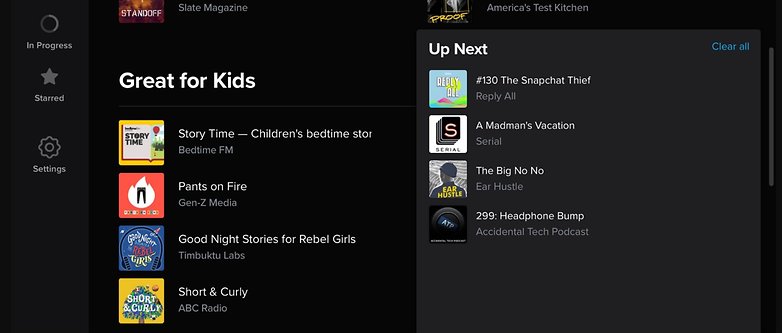 Get it on the Play Store
SAFE
SAFE is the acronym for Security Assessment Framework for Everyone and aims to analyze the security level of your device. To do this, it applies several benchmarks and at the end of the analyses (parameters, connections, installed applications and OS) it scores to each category and also gives an overall score. The application then shows you the problems so that you can change your configuration if you wish. Note that the results are to be taken with a grain of salt depending on your use. For example, the application considers that allowing installation via APK is a security issue, as is having Bluetooth and NFC active.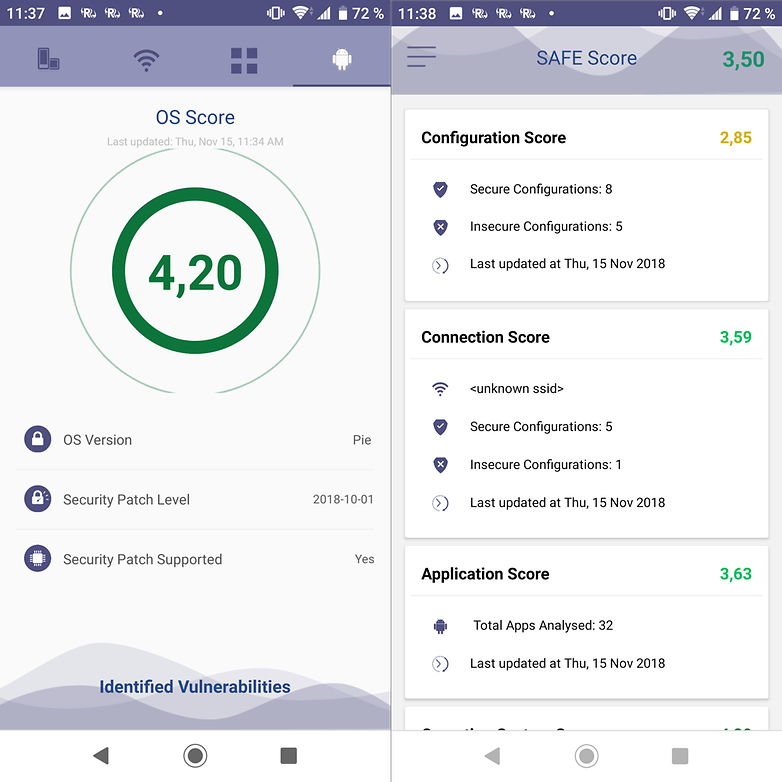 Get it on the Play Store.
Bunnymare: Circus Escape
A cruel circus is a nightmare for a particular bunny, hence the name of the game. In this challenging puzzle game, you must help a rabbit escape from a circus (hence the second part). The gameplay is refreshingly varied and you'll have to adapt your strategy to different situations, on nearly 60 levels in which you can unlock several mini-games. As for the story, it's hard not to feel it tugging at your heartstrings if you are at all for the issue of animal cruelty.
Get it on the Play Store.
Reachability Cursor (unreleased)
This application is not yet released, so it may be unstable or change by the time it is published. It aims to make it easier for users to use large screens. To do this, it allows you to use a kind of mouse that you pilot with your thumb, the cursor being a small circle. Even more interesting features (including cursor settings) are in the Premium version which costs $4.49.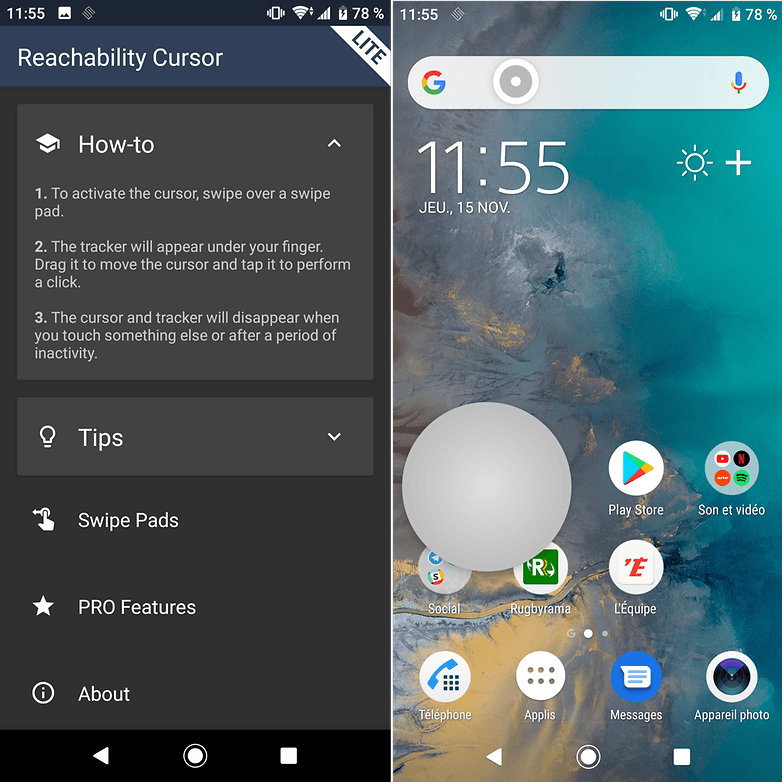 Get it on the Play Store.
Rain moment - Relax & Accompany
The app allows you to listen to the rain, whether you want to fall asleep, meditate or simply rest. Several scenarios are possible to have a different experience (rain and wind in the forest, rain on the window etc). A timer is present in the application, convenient for those who want to fall asleep without worrying about battery, and for fans of ASMR.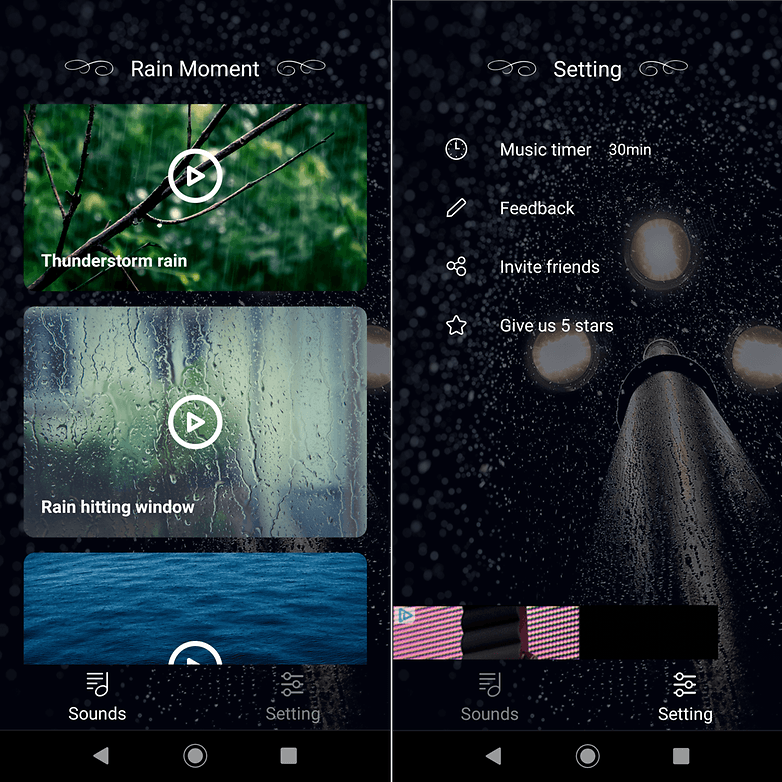 Get it on the Play Store.
Have you found any great new apps this week? Let us know in the comments!