Apps World 2015 wrap-up: what does the future hold for apps on Android?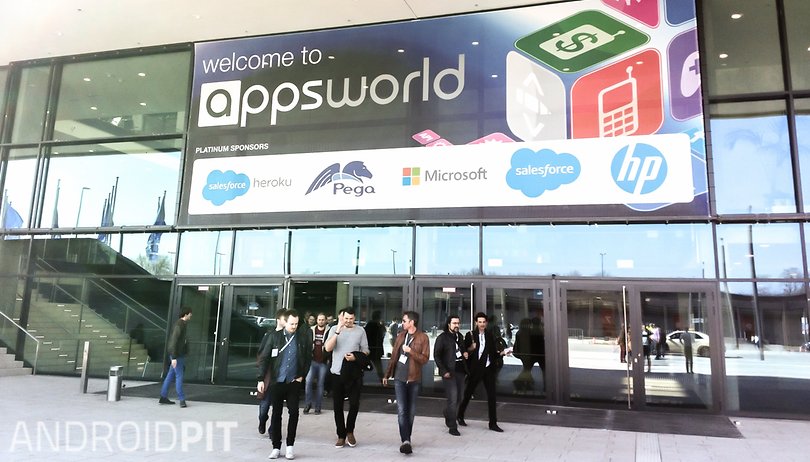 The Apps World conference took place last week in Berlin, and we were there to get the scoop on the exciting news from one of the biggest app events in the world. Here is our Apps World 2015 wrap-up.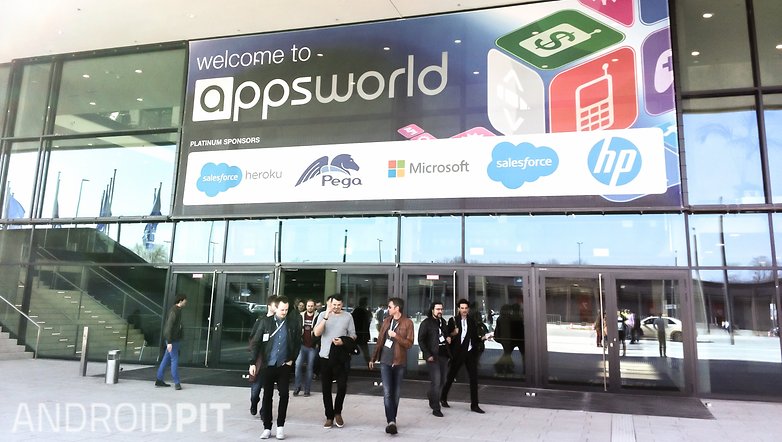 The Apps World: What is it?
The idea is to bring together all parts of the industry – marketing agencies, developers and creators, in one place, with the public and press invited. Apps World includes workshops, exhibitions and conferences, all held under one roof, where this year prestigious figures such as Steve Wozniak (co-creator of Apple), Ian Livingstone (co-founder of the Games Workshop), and Peter Molyneux (creator of the Fable series, Dungeon Keeper and Black & White) gave keynote speeches.
Highlights of the Apps World 2015
HTML 5: mobile websites tomorrow
Beyond developer discussions on the codebase, the pros and cons of selecting a native application or an adaptable mobile site (responsive design) were addressed.
Notably, Sean McCullough, a senior at Groupon, spoke on the advantages of cross-platform development. The idea is to offer a user experience that is unique and tailored on different operating systems and mobile devices, and we can already see a trend in mobile applications giving way to well-developed websites that achieve this.
A simpler and more qualitative content
Although the show is not exactly a place where developers present their applications to the public, some creators were there show off new concepts, mostly aimed at fitness and cars.
Women Workout is a fitness application with a clean, clear, even simplistic design, which is actually its biggest strength. The trajectory of many developers today is to guide the user (including Joe public who has no real understanding of Android and apps in general) to improve their daily lives, and this is what Women Workout achieves. Anybody can be successful with it, without a huge learning curve.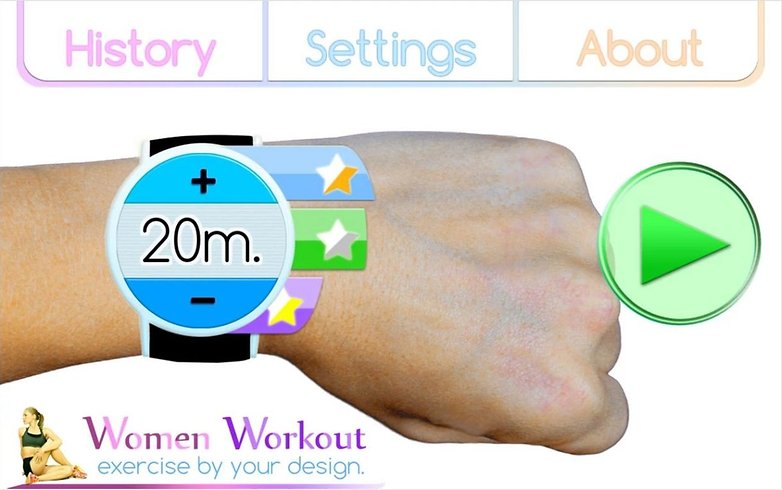 The other app which stuck out to me was Drivesafe, which goes further than just offering GPS or driver-assistance by gamifying your driving experience. Points are won for each kilometer traveled without committing an offense, or when rounding corners at the right speed, for example. If you exceed the limit, you lose points, but if you drive a number of kilometers as a good driver, you score a combo.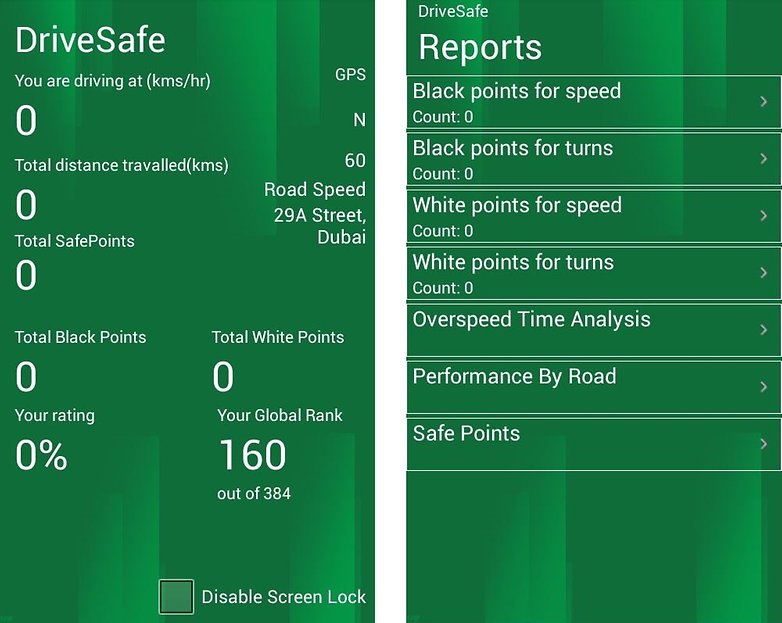 This functionality is immediately interesting, as it provides a real incentive to actually take care when you drive (you know, other than to protect yourself and your family), and a safe space to compete with other drivers.
Both Women Workout and Drivesafe are applications which represent the current market. Developers are trying to deliver an efficient experience, rather than a convoluted one; apps which only do one thing, but do it well.
Mobile games: an ever-changing market
Peter Molyneux, founder of Lionhead Studios (Fable, Black & White) was present, and giving a keynote about his current project "Godus". Godus is a reinvention of the god game that was successfully Kickstarted back in 2012. Molyneux discussed the difficulty to providing an immersive gaming experience on smartphones over traditional platforms such as computers and game consoles.
For Molyneux, one of the biggest challenges studios face is how they transform the way they work so that they aren't just creating a PC gaming experience on smartphones, but transforming the way in which games are played on smartphones.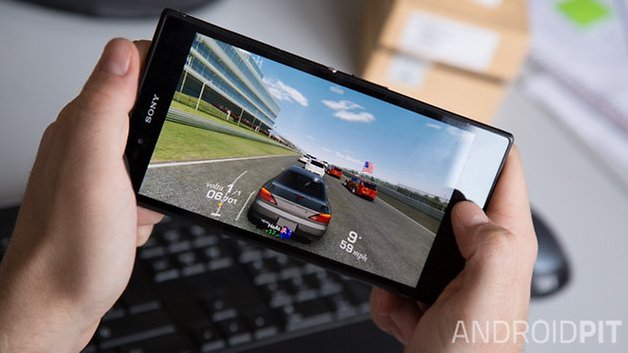 Other speakers at Apps World addressed the difficulty in monetizing games on Android, with the concept of "freemium" once again the topic of much of the debate. The ultimate goal for 2015 appears to be finding the right balance between advertising, paid content and quality of the gameplay in each individual game. How many freemium games are currently achieving this on Android?
Virtual reality on mobile
Patrick O'Luanaigh, CEO of nDreams, focused his discussion on creating games for virtual reality. Through two titles developed specifically for the Gear VR: Gunner and Perfect Beach, he put forward his ideas on the untapped potential of virtual reality on Android.
Gunner is one of the first games developed from the ground up with the Gear VR in mind. It's neither a port, nor a tech-demo, but a fully-fledged space shooter. And it looks awesome. Check it out below.
Perfect Beach is a title of a different kind. The idea is to take advantage of immersion offered by virtual reality headsets not for action, but for meditation. The application is still in development but it's a great concept which we hope to write more about soon.
Recharge your smartphone in the blink of an eye
On the development side, eccentric TV presenter Jason Bradbury allowed us to discover some new technologies which may integrate with Android in the future. Interestingly, we noted that smartwatches are no longer central to the concerns of Android engineers.
The most impressive thing Bradbury presented was by far the pair of false eyelashes that generate an electric current when you blink. For now, they only generate enough juice to power a single LED, but in the future, who knows what might be possible. Maybe we could recharge your smartphone in the blink of an eye.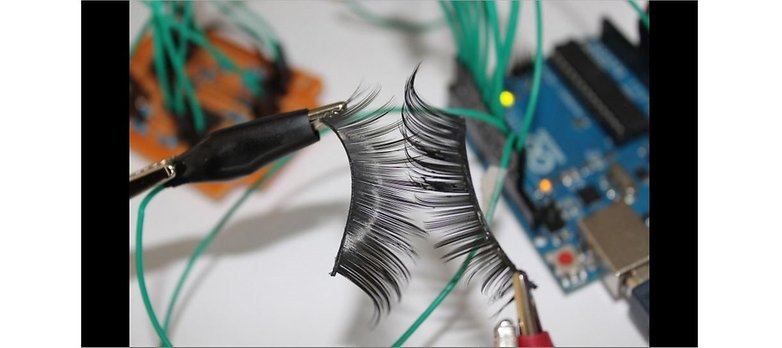 Apps World 2015 wrap-up
One of the key ideas of Apps World 2015 was the emphasis on solving user-problems, whether this be in a game, an app, or otherwise. This isn't simply answering a question they might have, but providing an interface or service that addresses their current difficulties.
It was also clear that using freemium for games is an unsustainable business strategy, with some developers already becoming wise to this and focusing their hooks elsewhere. (You can look at TellTale Games' Games of Thrones Android game for an example of immersive, non-repetitive, story-driven gameplay experience – it's a far cry from Clash of Clans.)
We're also excited to see what the future holds for Virtual Reality. With developers making dedicated apps for specific products, we will see more than just a forked gaming experience, but hopefully some unique, and maybe even useful, apps.
Find out more about Apps World, and how you can attend next year, over at the official website.