Arcane Legends is Now Available to Everyone Arcane Legends is the latest offering from Spacetime Studios, the developers behind Pocket Legends, Star Legends, and Dark Legends (I'm sensing a trend in titles here). Arcane Legends saw a Beta release last week in Canada and Australia. It must have been quite the success because Spacetime has just made the game available for everyone.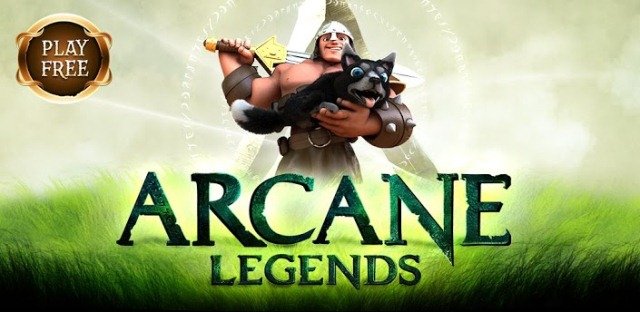 Arcane Legends is a mobile MMORPG and plays almost exactly like the other titles that Spacetime has produced. If you've played one of the other games mentioned above, then you already have a pretty decent idea of what Arcane Legends is like. This time around, however, Spacetime has adopted more of a classic fantasy theme.
In Arcane, you can choose from one of three different classes, all of which are fairly straightforward. The class choices include the warrior, sorcerer or the rogue. After picking a class, you create a character, and then customize their appearance by choosing a facial expression and hairstyle. From then on, you're playing a hack-and-slash style MMORPG with your custom toon.
Spacetime took all the best features from previous titles and combined them in Arcane Legends to create a much better game. It features charge based attacks, basic combos, a unique leveling system and pets! The leveling system has been complimented by a new skill mechanic. For each level you gain, you also earn a skill point that can be spent on various class-based skills, like the rogues Shadow Piercer attack which sends her hurtling towards enemies in a shadowy form.
Furthermore, you'll be pleased to know that the pets in Arcane Legends are not totally useless. They follow you around and provide specific buffs and stat boosts, aid in battle by attacking enemies, and even collect loot that you happen to miss.
The mission system has even been revamped from previous Legends titles, offering a comfortable RPG-like experience.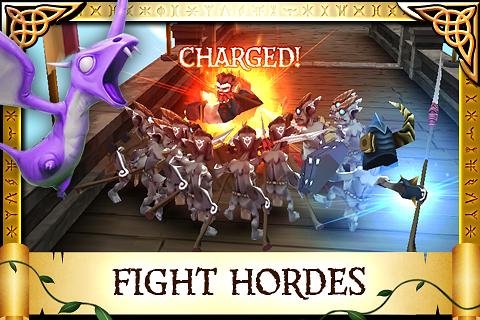 One of the best features in Arcane Legends is the new social system which supports both cooperative, and solo play. In alternate Legends titles, you are grouped with other players randomly every time you enter a new area. This feature is delightful when you're playing solo, and you would like some company on your adventure, but if you want to play with friends it can make things a bit difficult. In Arcane Legends, you can create a party comprised entirely of friends or guildmates, right from the main user interface. Of course, they do have to be online at the time you're forming the group in order to join.
Arcane Legends is essentially a dumbed down version of Torchlight, for mobile devices.
If you have a few friends who don't own an Android device, and shame on them, you can still gang up. Arcane Legends can be played through a standard browser; I recommend playing with Google Chrome by installing the appropriate extension. If you're not entirely sold on Arcane Legends yet, playing in a browser window is an excellent way to try out the game before you put it on your Android.
As usual, Arcane Legends can be picked up from the Google Play market, and it's free.
Have you played Arcane Legends already? What do you think of it? Do you think Spacetime Studios left any key features out of the game? How do you feel about the lack of a stamina system, does it make or break the game?