Archos GamePad Sees US Launch In February 2013 For $169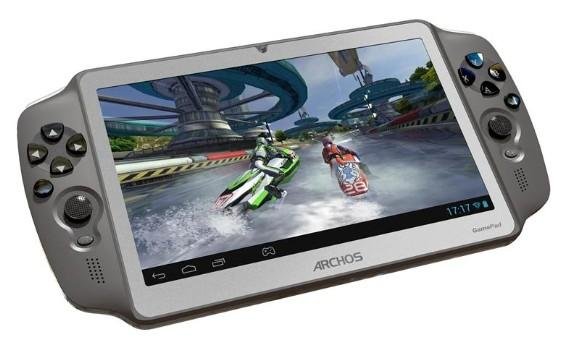 At the beginning of December last year, we talked about the Archos GamePad and its launch in Europe. Well, what about our friends living across the pond? Word has it that the Archos GamePad will finally hit US shores this coming February for a relatively low price of $169, making it a decent entry into the tablet gaming front, but also as a cheaper alternative compared to a dedicated handheld console.
Let us make some comparisons just in case you were wondering whether you should take the Android route or otherwise. The cheapest PS Vita in the market retails for $249 a pop, and if you want the cellular-enabled version, that is going for $299. Folks who prefer the Nintendo 3DS can get one for a comparable $169.99, while the larger sized version, the Nintendo 3DS LL/XL (depending on the region you're in) goes for $199.99.
Of course, it also depends on what kind of games you like. If you love drawn out, long sagas and chapters, the PS Vita and Nintendo 3DS would definitely offer more depth than the relatively young Android gaming platform, but for casual titles that will take just snippets of your time each day, the Archos GamePad would suffice, and the cost of games are a whole lot more affordable on your pockets, too.
In a nutshell, the Archos GamePad is a gamepad that has been built into a 7″ Android-powered tablet, but as to the mileage that the Archos GamePad would be able to achieve remains to be seen. After all, there is a whole new year ahead to look forward to in optimism, and who knows, someone might come up with a killer title, but the chances of that happening are frankly not that high.
We look forward to the Archos GamePad's progress for the year ahead with interest.