 Archos Unveils an ICS-Powered Portable Gaming Console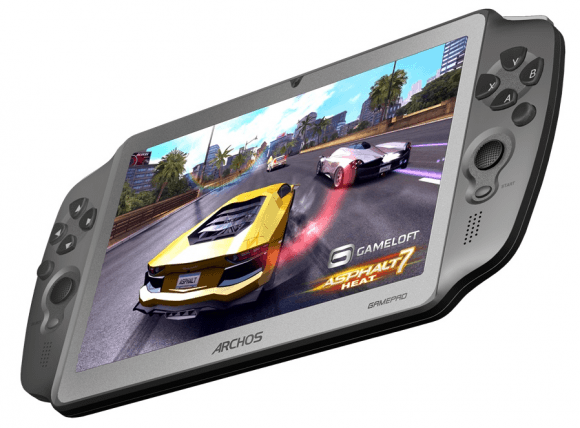 Ouya, watch out! Archos just unveiled a sweet new Android gaming device aimed at the budget-minded crowd and it looks like it could end up being a big hit. Called the GamePad, this 7-inch gaming device runs Android 4.0 with a dual-core processor clocked at 1.5 GHz, a quad-core Mali 400 MP GPU and – perhaps best of all – physical buttons compatible with any Android games that uses virtual controls. The device has dual analog sticks and left and right shoulder buttons in addition to the standard D-Pad and four face buttons.
Archos's GamePad is also unique in that it has been certified by Google, unike many other similar gaming devices, so you can check your GMail after you're done punching zombies and racing through tight Parisian streets.
Any game that takes advantage of Android 4.0's native support for external controls should work flawlessly on this device, but Archos has also ported over 1,000 popular games with virtual controls to the GamePad as well, with more to come. Other specs include 8GB of storage, plus a micro SD card that adds up to 64GB. A mini-HDMI port allows you to play games on the TV as well.
Archos has promised the device will cost less than €150, which is about $188. It could end up costing more if the 20% European VAT wasn't included in the initial price pitch. They'd be best to keep it under $200 if they want to compete with the Nexus 7.
With that price and those features, I think this could be a game-changing device. I'm just wondering what kind of screen it'll have. Would you buy a GamePad?