Are Data Only SIM Cards the Future? There has been a recent change in the order of things when it comes to mobile devices in recent years. Since Apple introduced their iconic iPhone in 2007 and also brought the us the App Store in 2008 services such as WhatsApp, MeesageMe, Viber and Facebook made their way onto mobile phones and changed the way we communicate with each other all over the world. This recent trend towards services that use mobile data has us asking the question: is this how things will operate in the future with traditional calls and SMS's becoming obsolete?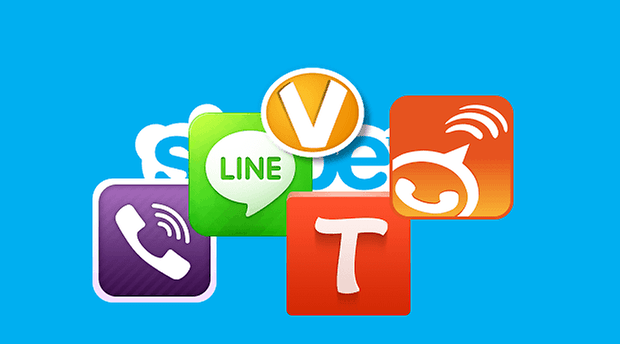 Being someone that currently resides in Canada, it's not difficult to become frustrated with mobile carriers such as Rogers, Bell and Telus. For one, they usually bundle their services together, making a customer pay for services they may never actually use and also charging money for services that should be available for free. An example of services which should be free that are charged for by these companies are voicemail and incoming calls.
Another source of frustration for the average user on such mobile carriers is the exorbitant charges with the average mobile phone bill being north of $50 per month which is thought of by many to be too much. Then the albatross of the 3-year contracts in Canada (although these are being phased out) makes the situation even worse.
Thankfully though, thanks to services such as WhatsApp, Viber, Skype, Facebook and more recently Fongo, people really don't have to rely on mobile carriers such as Rogers and Bell as much as they did in the past.
Everyone knows about the services that most of the apps mentioned above provide, but one that may not be so well known, especially outside of Canada, is Fongo. Originally named Dell Voice, Fongo is Canada's answer to Google Voice, which has not yet been rolled out to Canadians.
What is really fascinating about Fongo though is that once you have installed the app and registered with the company on their website, you get a free mobile number and also free calling to most major cities within Canada. One can also purchase the texting feature whereby a users can send texts to any mobile number (and receiving texts it also free). Fongo to Fongo texting is free and international calls start at a rate of 2 cents per minute.
Fongo was launched last year and no doubt the app still has a lot of bugs, especially when working with fragmented environments such as the Android platform, so it is not yet sufficient to replace traditional means of making and receiving phone calls and texts. But the solution seems to point to what may be on the horizon.
Calls are free and all you have to pay for is data and the services that you actually use, such as texting. Call forwarding and voicemail are currently free on the service. All you really have to get is a data-enabled SIM card and buy some data for it and you are good to go. Fongo is also compatible with Wi-Fi so once you are in an area with Wi-Fi you really aren't paying for much, since you won't be using up your data.
I for one think that this is the way that mobile communications is headed and if I am right then mobile phone companies are in deep trouble as they won't be able to make as much money as they currently do.
Have you ever tried replacing your phone company with a Voip solution and how did that work out for you? Please leave us a comment below