Are the best Google Keyboard features in iOS?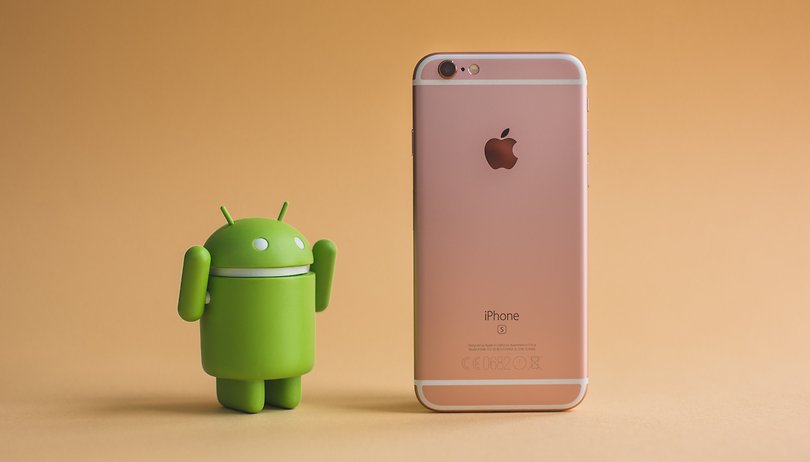 Many readers of AndroidPIT have written that they prefer keyboards available in the Play Store other than Google Keyboard. The usability and extra functions accompanying third party options are more efficient in most cases. The standard Android keyboard is not a bad option, but is losing the interest of those who use the OS. The version for iOS, for example, was recently launched with features that many of us were waiting for for some time.
Whosoever uses Android since its inception know that the quality of applications has been improved over the past few years. It was common that users of Google's OS would receive inferior versions of apps that were already popular on iOS, which went for months without improvement. However, the Big G has always strived to provide the best apps for its users, especially when they were part of the company's services.
Material design is considered by many a turning point, since the standards imposed by it has helped many apps, also encouraging developers to create applications that took into account the system interface and its functionality. However, what has caught my attention these days is the Google Keyboard version for iOS.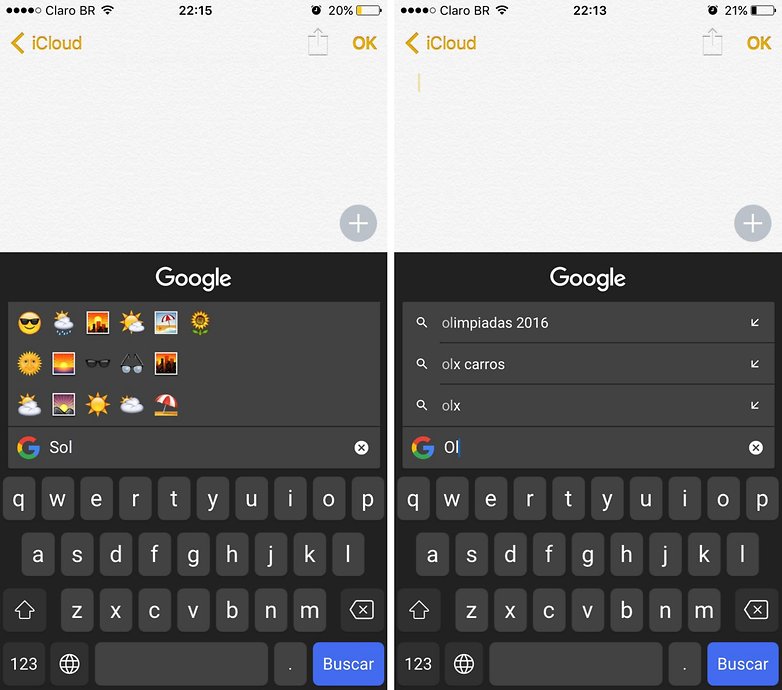 Google took too long to deliver the standard Android keyboard for all users. In addition, updates came gradually, with some slow, as the option to change and create themes only showed up in the middle of this year. Unlike what happens with the version for Android, Google Keyboard for iOS came round with cool features. Some of them even do not appear in the default Android keyboard on Nougat.
Google has included support for GIFs and also for searches in its iOS keyboard. The searches, for example, include all forms of usability, such as voice search on the internet, search for specific emoji and special GIFs. The function of such issues came round, with option to select predefined items or create a custom skin.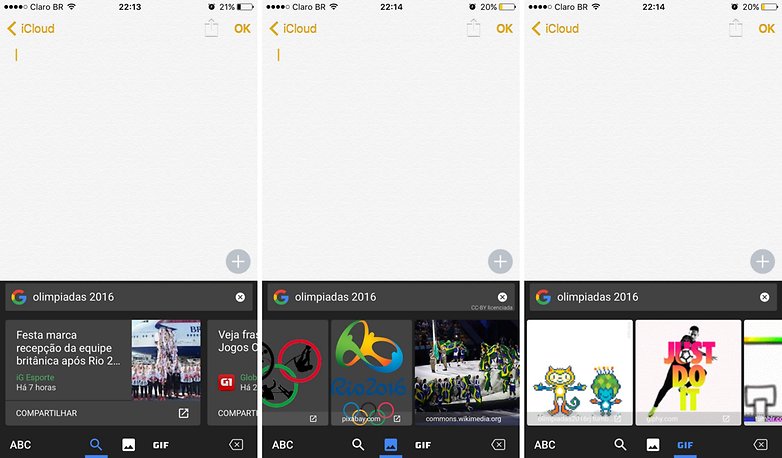 In addition to support for images, Google Keyboard for iOS offers search for news, which can be shared between contacts from any instant messenger. Incidentally, remember that all the features of this keyboard version are compatible with any App Store app.
Are the best Google Keyboard features in the version for iOS?
Google is the kind of company that has perhaps realized that the options for Android are more consolidated and have fallen in the eyes of its members. Unlike Android, iOS keyboards are still few and do not have the same range of features of the versions available in the Play Store.
Another point that can justify this greater attention to users of iOS is the last onslaught of Google in the segment of instant messaging and video calls. Maybe Google is looking to offer a more complete alternative for those who are interested in communicating with features that go beyond the traditional emoji, mainly through Allo.
It's a shame that Google has not given Android users a preview of these resources. Perhaps those who ignore Google Keyboard could use it as the primary option on their smartphones.
Do you use Google Keyboard? Do you think that the functions of the iOS version are missing in Android?