ASUS FonePad is a Budget Jelly Bean Tablet That Doubles As Giant Phone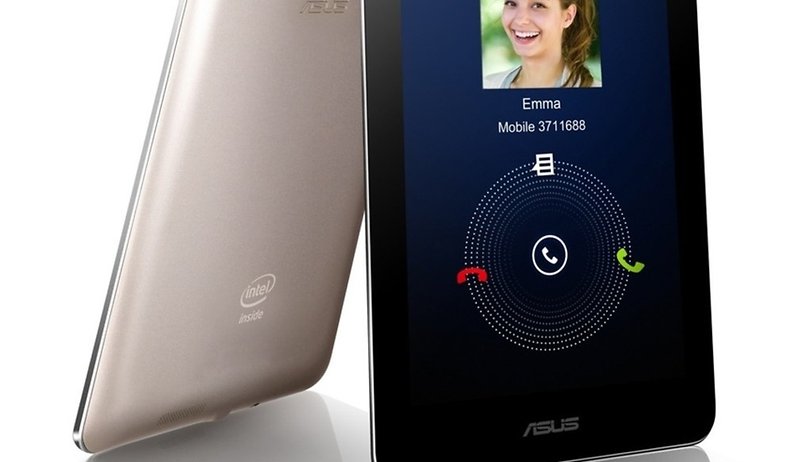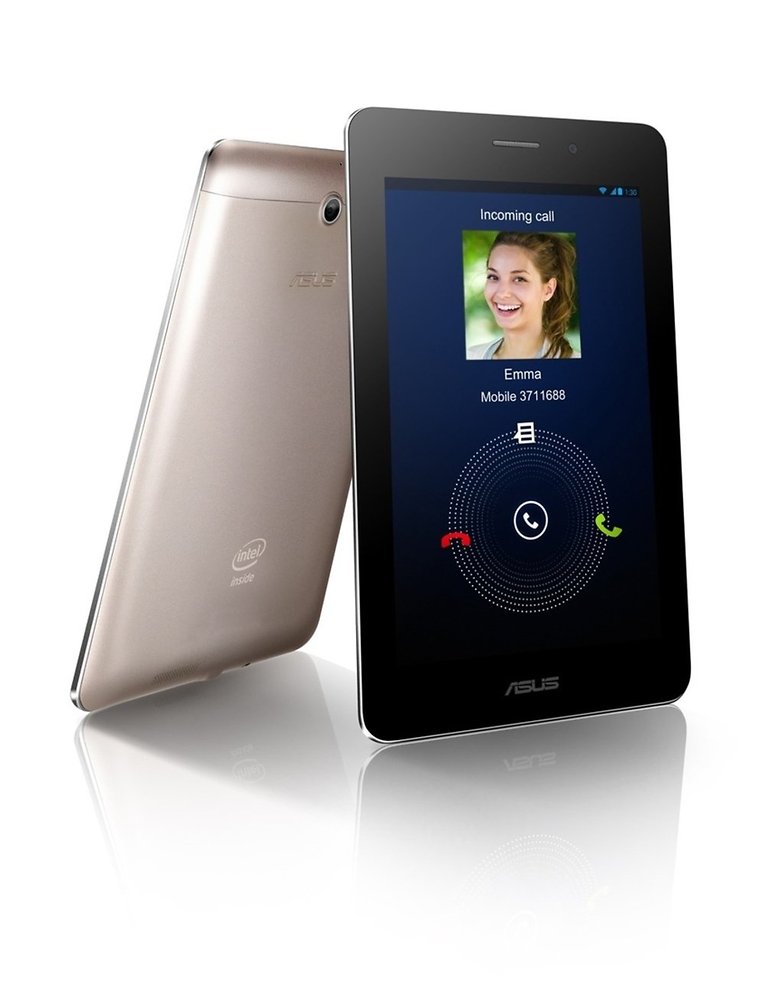 ASUS has just announced their new FonePad: a budget 7" Android tablet with phone functionality. The tablet features a 1.2GHz Intel processor, 1GB of RAM, a PowerVR SGX540 GPU, Android 4.1 Jelly Bean and an HSPA+ radio.
The display is 1,280 x 800pixels, which is the same pixel density you'll find on the Nexus 7. Unlike the Nexus 7, however, the FonePad has been dressed up in premium materials, like its smooth metal back, available in gray or gold. The tablet also features a 3MP rear-shooter and 1.2MP camera up front.
The main "gimmick", though, is the FonePad's ability to place calls. You can actually use the tablet as you would an absolutely ginormous smartphone, though you'll no doubt look ridiculous doing so. I suppose you could also place a call using a bluetooth headset, but why would you if you're also carrying around your smartphone as most humans do these days?
It's also a little strange that ASUS is going head-to-head with the Nexus 7, considering the fact that they make that device, too. ASUS is betting that consumers want phone functionality on their tablets, though, which is why they're offering this tablet for $50 more than the Nexus 7; at $250, it's one expensive gimmick.
That said, I can imagine some folks have been waiting to try out a budget Android with more of a premium feel. It's also possible that Intel's processor will blow away all of our expectations. We shall see!