Asus Memo Pad 10 Press Images Spotted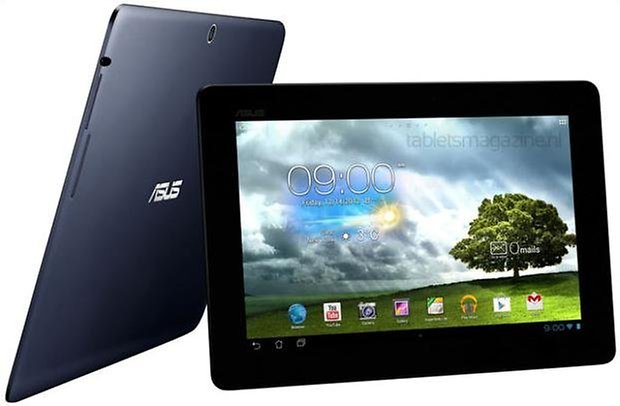 The Asus Memo Pad 10 looks set to be revealed soon, as some press images of it have already leaked onto the Internet. This means the Asus Memo Pad 7 would not be that lonely anymore, since it is on track to receive a bigger sized sibling. The Asus Memo Pad 10 could be unveiled officially at Mobile World Congress that will be held in Barcelona, Spain, later this month, but it could also see a later announcement - who knows?
This looks set to be an Android-powered tablet that will not cost too much or be a burden on your pockets like the Asus ME371MG aka Fonepad K004 that we talked about earlier this morning, so with that, you can expect a fair share of trade offs when it comes to hardware specifications.
From what we can deduce from the press images that were leaked, the Asus Memo Pad 10 does seem to resemble their previous Transformer Pad 300 series, with nearly identical specifications when you think about it. Hopefully this is not some hastily slapped together tablet just to show the world that Asus has something "new" in store when they actually don't.
Well, so far hardware specifications for the Asus Memo Pad 10 are average at best, although it is no pushover in terms of processing muscle. We are looking at a 10.1-inch touchscreen display at 1,280×800 resolution, powered by a quad-core 1.2GHz Nvidia Tegra 3 processor, accompanied by 1GB RAM, 16GB of internal memory with a microSD memory card slot for expansion purposes, a 5-megapixel camera at the back with a 1.2-megapixel front-facing camera.
Connectivity options include HDMI out, Wi-Fi and Bluetooth, running on the Android 4.1 Jelly Bean operating system. Surely the Asus Memo Pad 10 will be able to go up against the likes of the iPad mini in Europe, considering how pre-order for prices for this bad boy have ranged from €329 to €389, depending on the electronic retailer that you check out.